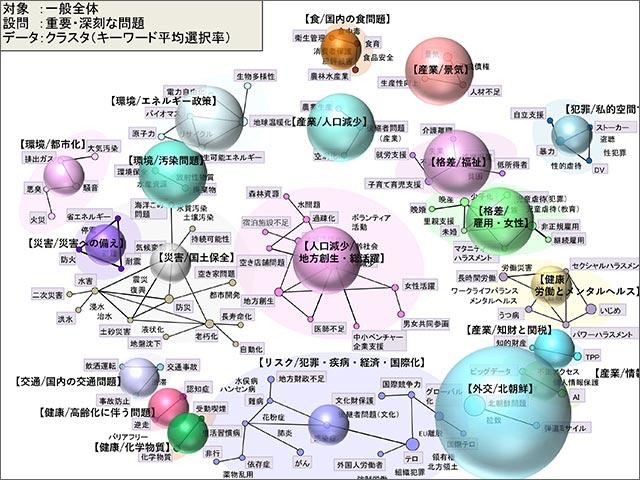 RISTEX builds networks for the collaborations between various stakeholders of social issues (NPOs, companies, government agencies, etc.) and researchers to promote competitive R&D of science and technology for society, utilizing the knowledge in natural sciences, humanities and social sciences.
As part of this effort, RISTEX is collecting, analyzing and visualizing data to identify social issues from multiple perspectives which contribute to our strategic planning.
RISTEX has conducted comprehensive surveys on social issues in FY2010, FY2012 and FY2015. This report is an overview of results obtained by analyzing social issues with due regard for better quantification, reproducibility and reusability.
Matters to be attended
Please read carefully "How to use this site" for copyrights and disclaimers.
If you would like to obtain the back data, or have comments/inquiries, please contact us by E-mail.
Please ensure to include that it is about the social issue surveys.
E-mail: otoiawase
jst.go.jp