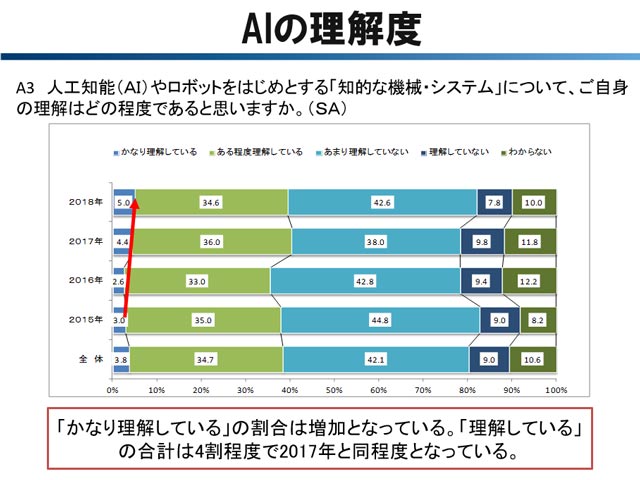 RISTEX builds networks for the collaborations between various stakeholders of social issues (NPOs, companies, government agencies, etc.) and researchers to promote competitive R&D of science and technology for society, utilizing the knowledge in natural sciences, humanities and social sciences.
Information technology (IT), namely big data, the Internet of Things (IoT), and artificial intelligence (AI), which make up the super smart society, are advancing rapidly, and because it consists of software that is blackboxed and thus hard to grasp, the public may feel concerned due to its invisibleness. For this reason, RISTEX has conducted four public surveys, randomly selecting individuals stratified by gender and age, to determine their attitudes toward these technologies and the social acceptance of the systems they enable.
This report comprehensively provides the results of surveys conducted between 2015-2018 in order to show the changes in this rapidly advancing area.
Matters to be attended
Please read carefully "How to use this site" for copyrights and disclaimers.
If you would like to obtain the back data, or have comments/inquiries, please contact us by E-mail.
Please ensure to include that it is about the social issue surveys.
E-mail: otoiawase
jst.go.jp