Activities of the R&D Focus Area ended in March 2008.
Program Supervisor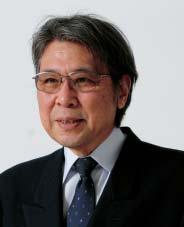 MURAKAMI Yoichiro
Professor, Graduate School, International Christian University
(as of the completion of the R&D Focus Area)
This R&D area focuses on study geared to new system and institution structuring in modern society where science and technology play an essential role.
Specifically, it encompasses : economics including technological innovation (techno-economics), science for regulation (regulatory science), and discovery of new study subjects regarding society into which science and technology are integrated.
R&D Projects
FY2001
Chaos (crisis) and its control in automated social systems
SHIMIZU Hiroshi
(Director, Ba Research Center, Kanazawa Institute of Technology)

2002.1-2004.12

Socio-technological approach to global warming
TAKEUCHI Kei
(Professor, Department of International Studies, Meiji Gakuin University)

2002.1-2004.12

Public technology governance : Towards the construction of social technology theory
FUJIGAKI Yuko
(Assistant Professor, Graduate School of Arts and Sciences, The University of Tokyo)

2002.1-2004.12

Development of an open science and technology policy formation support system
WAKAMATSU Yukio
(Professor, School of Science and Engineering, Tokyo Denki University)

2002.1-2004.12
FY2002
International comparison of social governance for new environmental and technological risks
IKEDA Saburo
(Visiting Researcher, Comprehensive Disaster Prevention Research Division, National Research Institute for Earth Science and Disaster Resilience)

2002.11-2005.10

Social decision-making process for introductions of energy technology
SUZUKI Tatsujiro
(Senior Researcher, Socio-Economic Research Center, Central Research Institute of Electric Power Industry; Professor, Keio University Graduate School)

2002.11-2005.10

Study on application of manufacturing safety methods to medical accident prevention
NOGUCHI Hiroshi
(Assistant Professor, Faculty of Engineering, Kyushu University)

2002.11-2005.10
FY2003
Study of crisis management system for oil spills
GOTO Shintaro
(Professor, Faculty of Geo-Environmental Science, Rissho University)

2003.10-2006.9

Creation of a language observatory tasked with eliminating the interlanguage digital divide
MIKAMI Yoshiki
(Professor, Management & Information Department, Nagaoka University of Technology)

2003.10-2006.9

Towards building a pharmaceutical safety information community
YAMAUCHI Aiko
(Assistant Professor, Institute of Health Biosciences, Graduate School of Tokushima University)

2003.10-2006.9
FY2004
Editing and practical application of scientific knowledge derived from consumer viewpoints
UEDA Masafumi
(Representative, Citizen's Science Initiative Japan (NPO))

2004.12-2007.11

Research and development of social systems for realizing environment creation-type agriculture
TANIGUCHI Yoshimitsu
(Professor, Akita Prefectural University Science and Technology Integration Center)

2004.12-2007.11

Formation of Ethics Crossroads and creation of science and technology ethics
FUDANO Jun
(Director, Applied Ethics Center for Engineering and Science, Kanazawa Institute of Technology)


2004.12-2007.11

Creating safe logistics in an import-dependent society
WATANABE Yutaka
(Professor, Faculty of Marine Technology, Tokyo University of Marine Science and Technology)

2004.12-2007.11