Global environmental issues essentially raise a fundamental skepticism to the present "modern" condition that was brought about by the rapid and mineral fuel-dependent economic development of the 20th century. To address global warming, this R&D Focus Area has set a scenario of reducing greenhouse gas emissions by 60-80% by the year 2050, and aimed to create new pathways to drastically reform the "modern," working from local communities and business fields. This R&D Focus Area has developed realistic reforming scenarios and local implementation models. The idea of 'de-carbonization that activates regional life' was also disseminated widely as an R&D area activity. (Activities ended in March 2014)
Program Supervisor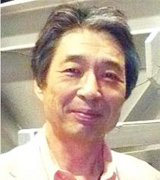 HORIO Masayuki
Professor, Ryukoku Univ. /
Professor Emeritus, Tokyo University of Agriculture and Technology
(as of the completion of the R&D Focus Area)
Human activities have now reached the near critical level at which they cannot maintain sustainability and coexistence with the environment further. Numerous problems have been accumulated so far, butone of the most important is the crisis of global warming and large-scale climate changes.
However, efforts to combat global warming have tended to emphasize monitoring, analysis and the development of to-be-green technologies. There has been little emphasis on reconsidering all the styles of the modern society that has been developed counting on continuous and fertile petroleum supply. It is necessary to develop new socio-technological system in which appropriate green technologies can find their positions associated with the life style innovation by people.
In this Focus Area we consider global warming measures not merely in terms of the development and introduction of new technologies but in terms of the social actions to cope with depopulation in the country and mountaneous side, employment crisis after the financial crush of year 2008, damage on local economy by fuel price hike, and so on, through developments of new lifestyle, peoples collaboration network, legislation, government rules and taxation systems for green innovation and decentralization, that can replace the too much fussil-fuel dependent systems developed during the modernization since the Industrial Revolution, particularly during the last 50 to 60 years. Solutions for these problems are designed and investigated from an on-the-ground perspective as well as from the standpoint of "appropriate technology," creating energy self-sufficient communities and nurturing players who will make such societies real.
Up to now, the issue of coexistence between human beings and nature has been viewed only in the context of preservation and restoration. Evaluations should also include the perspective of maintaining and expanding the carbon storage functions of well-cared-for forests and wetlands, and social carbon stocks through lumber use. Attention should also be paid to the potential effect that population transfer from the urbanized area to the country side based on the effort to make depopulated areas into desirable places for people to live with renewable energies and self sufficient food supply can have on resolving the problem of global warming. This R&D has the potential to show us how to move away from the petroleum-dominated modernization of the past.
Goals
Research into ways to eliminate global warming and achieve coexistence with the environment is framed in terms of activities to achieve sustainable social systems, based on new concepts that are both comprehensive and laterally integrated. Efforts to scientifically verify the results will be conducted in regional frontline areas. An effort will be made to generalize and systematize research achievements to enable them to be used effectively both at home and abroad.
To promote active local communities through redefining the issue in terms of actions against global warming and those for environmental coexistence, existing activities, policies, administrative systems, programs and so on are being organized and analyzed and endogeneous and trans-disciplinary plans, techniques for identifying, evaluating and desseminating new values of local communities are developed.
Matters for consideration in order to achieve objectives
Identification of problems from trans-disciplinary, comprehensive, endogeneous and productive view points to turn local communities into complex sustainable systems
Appropriate cooperation among researchers of humanities and natural science, industry, government, academia and the general public
Formulation and implementation of a methodology for nurturing the people who will bear the construction of sustainable and autonomous local communities
Development of diverse venues in which local residents and stakeholders can share a vision of the community's future
R&D Program: Community-Based Actions against Global Warming and Environmental Degradation(FY2008-2013)
To fund and support R&D projects (of 3-5yrs. in duration) that are designed to pursue Goal[1]and/or Goal[2]
Recommendation from R&D Focus Area Achievement
To promote the idea of 'de-carbonization that activates regional life,' we summarized the outcome of the 16 individual projects of our 5-year activities and made a recommendation and a set of guidelines for local authorities and people.
To achieve a low carbon society that can bring local co-evolution and empowerment:
Let us develop a truly sustainable low carbon society as a redesign of the modern: by rewarding and empowering local communities and low carbon businesses; by adopting fair and locally effective appropriate technologies; by organizing a fresh start for the co-evolution of stakeholders; and by sharing the recognition that environmental issues have resulted from the centuries of linear and high carbon modernization.
Guideline 1
Developing foundations for achieving a society of local resource utilization that rewards the local community
1-1 Developing rules to utilize local resources in the local area
1-2 Developing foundations to support implementations of fair and locally effective appropriate technologies
1-3 Developing inter-local networks and human resources which underpin the achievement of a society of renewable energy and energy saving
Guideline 2
Aiming for creation of new values and systems in the era of de-carbonization and utilization of renewable energy
2-1 Pursuing a paradigm shift that promotes population re-migration as well as temporal exchange between urban areas and rural areas by utilizing renewable energy and creating multiple jobs as a local survival strategy
2-2 Re-constructing a relationship among consumer, distributer, and producer for achieving low carbon value chain innovation
R&D Focus Area and project achievement
The following priority social issues were set to be tackled by the R&D Focus Area: (a) rural regeneration, (b) middle-sized city revitalization, (c) low carbon value chain innovation, and (d) human resource development.
R&D Projects
FY2010
Category I
Sustainable Rural Development: Green Transportation for Mountainous Villages
OBINATA Toshio
(The Chief Director of NPO Mammettee KINASA)

2010.10-2013.9

The Feasibility Study of the Eco-service Business Model that Settled in the Area that Cooperated with an Urban Region
KAMEYAMA Hideo
(Professor, Tokyo University of Agriculture and Technology)

2010.10-2012.9

Model Study toward Local Carbon Society in Exisiting Urban Districts of Environment Model City
MIYAZAKI Akira
(Professor, Graduate School of Business and Environment, Kyushu International University)

2010.10-2013.9
Category II
Development of Social Structure Promoting I/U-turn and Nuturing New Industries All Those Involved
SHIMATANI Yukihiro
(Professor, Department of Urban and Environmental Engineering Faculty of Engineering, Kyushu University)

2010.10-2013.9

Style B: Social Life in Circulation of Local Resources
TANOUCHI Hiroyuki
(Visiting Researcher, Forestry and Forest Products Research Institute)

2010.10-2013.9

Formation of Regional System for Local Public Human Resources Development and Renewable Energy Use
SHIRAISHI Katsutaka
(Professor, Faculty of Policy Science, Ryukoku University)

2010.10-2013.9

Formation of Low-carbon Bunkyo City by Inducing Voluntary Actions
HANAKI Keisuke
(Professor, School of Engineering, The University of Tokyo)

2010.10-2013.9
FY2009
Category I
Study on Integrated Policy to Promote Local Renewable Energy & Its Financial Scheme for Realization by Strategic Alliance with Metropolitan Government and Rural Area Government
FUNABASHI Harutoshi
(Professor, Faculty of Social Sciences, Hosei University)

2009.10-2013.9
Category II
From Forests to Houses:Co-realization of Carbon Abatement and Comfortable Life to 2050
TANAKA Yu
(Director of Tennenjyutaku)

2009.10-2012.9
FY2008
Category I
Development of the Method of Evidence-based Analysis for Regional Sustainability in Economy and Environment (DEMARS)
KURODA Masahiro
(President, Tohoku University of Community Service and Science( ~ 2012/3/31) Principal Fellow, CRDS, JST Professor Emeritus, Keio University)

2008.10-2012.3

Development of Techniques and Theories for the Integrated Restoration and Revitalization of Local Commons
KUWAKO Toshio
(Professor, Graduate School of Decision Science and Technology, Tokyo Institute of Technology)

2008.10-2013.9

Proposing a Scenario and Road Map to Realize a Nature Friendly Society Model for the Sustainable Shiga
NAITO Masaaki
(Director, Lake Biwa Environmental Research Institute)

2008.10-2012.3

Feasibility study of the eco-service business model using eco-point system
KAMEYAMA Hideo
(Professor, Tokyo University of Agriculture and Technology)

2008.10-2010.9
Category II
To Establish Regional Community System that Exits from Inducing Global Warming through Introducing Micro Hydro Power
KOMAMIYA Hiroo
(Chairman of the NPO: Regional Renaissance Agency)

2008.10-2013.9

Construction of the Town of Kiryu for the Future with Anti-Global-Warming through the Regional Power
TAKARADA Takayuki
(Professor, Graduate School of Engineering, Gunma University)

2008.10-2013.9

Creating a Low-carbon Production, Retail & Shopping System for Nagoya
NAGATA Junko
(Associate Professor, Graduate School for Creative Cities, Osaka City University)

2008.10-2013.9

"Sato-model"Escaping from Global Warming in Mountainous Region - A Challenge of a Small Village to Share Nature-based Community among a Wide-range of People
FUJIYAMA Ko
(Research Producer, Mountainous Region Research Center)

2008.10-2013.9

Distributed Local Energy System for Realization of Sustainable Society in Rural Areas in Tohoku Region, Japan
MOROZUMI Kazuo
(Professor, Graduate School of Agricultural Science, Tohoku University)

2008.10-2010.3
R&D Project Categories
Categories I:Project that conducts survey and research necessary to solve the above-mentioned problems and provides options as well as policy recommendations
Categories II:Project that aims to develop and demonstrate technologies (systems) and techniques necessary to solve the above-mentioned problems using the PDCA cycle for self-assessment, at least once during the research period