Small-start Type: Full-scale R&D Projects
Biomass innovation by elucidating the principle of hybrid vigor

Project Leader
SAZUKA Takashi

Summary:
The purpose of this project is to breed the crops needed to realize the low-carbon society. From this perspective, we focus on high biomass sorghum. We utilize the five important genes that are necessary and sufficient for hybrid vigor of sorghum revealed in our previous study. By pyramiding these genes, new inbred varieties will be bred with almost the same biomass as F1 hybrids. We will also try to identify new important genes for the above purpose.

In addition, for the development of fermentation technology in biorefinery using sorghum, we will categorize by the juice ingredients of the varieties, and also evaluate the effect by microorganisms for the fermentation.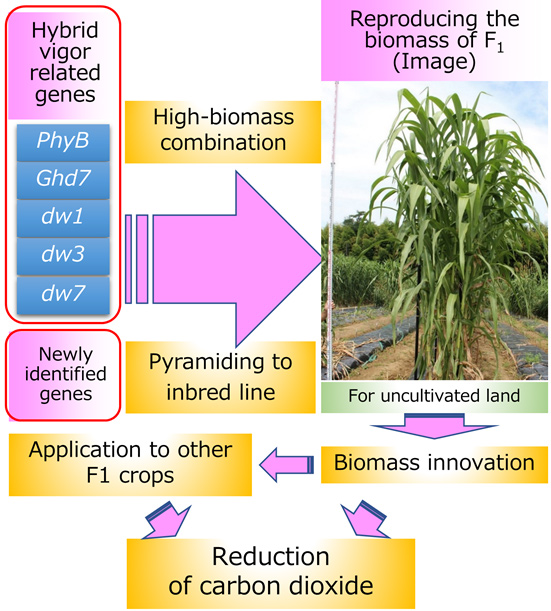 R&D Team
KAWAGUCHI Hideo (Associate prof., Kobe Univ.,)
KASUGA Shigemitsu (Prof., Shinshu Univ. )
Affiliation and job title should automatically appear from the information that a researcher registered with researchmap. Data may be outdated or undocumented.
When there is not a connection via the internet, data are not displayed.