R&D Projects

Creating an Intergenerational Platform for Utilizing Regional Resources through Sheep Farming
Principal Investigator
KANETOU Katsuya
Representative Director, Satoumi Farm
(2015.10-2018.9)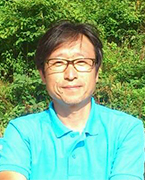 General Description of the Research Project
Certain areas affected by the Great East Japan Earthquake have major problems including the decline of local key industries mainly in the primary sector and outflow of younger generations, which accelerates depopulation and aging. Although a wide variety of support measures for reconstruction have been implemented, problems such as shortage of successors in primary sectors and the lack of attractive employment for younger generations have yet to be resolved, requiring approaches from fresh perspectives.
This project will construct a collaborative framework among the local people in Minamisanriku-cho, Miyagi Prefecture, with a sheep farm as its core, that will develop new products taking advantage of traditional techniques possessed by the elderly as well as addressing the problems of key industries.
In this way, we will create a wide variety of employment opportunities and build a sustainable community model in which multigenerational and diverse groups, including children, elderly and disabled people, can participate in the community with their own roles. Such a local community will create a new heritage and technology that would enable us to co-exist with nature.