R&D Projects
Innovation in Evidence-Informed Policy Making : Through Visualizing and Re-designing Social Systems for Countermeasures against Regional Disparity in Healthcare Quality
Project Director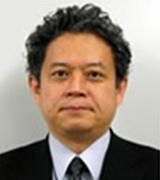 Yuichi IMANAKA


Professor, Graduate School of Medicine, Kyoto University
Objective
To conduct analyses using large-scale data in order to visualize regional disparities and current shortcomings in healthcare for the treatment of diseases such as stroke and acute myocardial infarction, and to provide objective evidence to support future policy making.
To facilitate the sharing of information among various relevant parties (including citizens, government bodies, healthcare providers, professional organizations/hospital associations, and insurers); to draft evidence-informed policy proposals (e.g., centralization of healthcare resources and enhancement of collaborative care) and analytically estimate their effects; and to share the analytical results among the relevant stakeholders, to support policy formulation based on these results through joint discussions.
To elucidate the regional disparities in healthcare through their visualization, to facilitate problem-solving discussions and information sharing among the relevant stakeholders, and to present regional healthcare plans to the government that take into account the particular circumstances of each region in order to remedy and alleviate the disparities.
To share and deepen the understanding of problems; to establish effective processes of evidence-informed policy making in collaboration with various disciplines of problem solving, policy proposals, and social implementation; and to systematize the mechanisms for implementing these processes while ensuring that all relevant stakeholders achieve their own roles.
Outline
As a result of the super-aging society and fiscal stringency, there is a pressing need to redesign effective social systems that can support the active lifestyles of people of all ages.
This project addresses the urgent issue of regional disparities in healthcare quality. By conducting analyses that use large-scale data, we aim to visualize these disparities, share information with the relevant parties, formulate policies and measures, and participate in the processes to implement these policies in society where all parties play their roles. The project will promote and systematize the evidence-informed policy-making processes in collaboration with various disciplines.
The policy-making processes in healthcare will be linked with research results, focusing on diseases with a particularly heavy social burden (such as stroke and acute myocardial infarction). These processes include the analysis and application of large-scale data that generate objective evidence, problem solving, social cooperation, as well as policy planning and implementation. Through the combination of research and interactions with the society and policies, this project will establish effective frameworks to formulate policies to reduce regional disparities in healthcare quality.
The healthcare system is a crucial component of the foundation of the super-aging society, and the various stakeholders including citizens, government bodies (national and municipal), healthcare providers, insurers, corporations, organizations, and researchers. This project aims to develop frameworks to formulate effective evidence-informed policies, as well as to visualize and share information on current situations, plan policies, and enable the various relevant stakeholders to proactively carry out their roles to actualize these policies.