R&D Projects
Establishment of Methodology and Database for Life Cycle-Based Environmental Assessment and Installation to the Society for the Promotion of Green Procurement
Project Director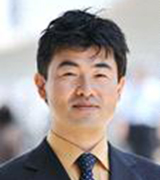 Norihiro ITSUBO


Professor, Faculty of Environmental Management, Tokyo City University
Objective
Development of methodology of environmental hot spot analysis based on the latest inventory database and the environmental impact assessment method
Implementation of environmental hot spots analysis for 100 items using scientific methods
Sharing the knowledge of using "compass for green innovation" produced by experts with countries, local governments, companies and consumers.
Increasing the reliability of environmental labels (type 1 and 3) to enforce the revised Green Purchasing Law under reasonable screening criteria
Outline
The screening criteria for the procurement of environmental conscious products based on the current Green Purchasing Law are insufficient in information related to materiality, although they cover the various types of environmental impacts. "Amount of environmental impact reduction by Eco-products" and "Identifying the key points based on scientific methods" are essential for the promotion of green procurement shared by society as a whole.
In this project, academic experts leading LCA research will develop the methodology of environment hot spot analysis. In addition, scientists and environment label program holders will carry out environmental hot spot analysis and release the results to all stakeholders, including the public comments and consumers' organizations.
Through the implementation of this project, national and local governments will obtain "criteria for the selection of specific procurement items", companies can acquire the a compass for Eco-innovation, and consumers can get clear guidance on purchasing true Eco-products We aim to contribute to the establishment of a sustainable society by ensuring that these achievements lead to continuous Eco-innovation.