R&D Projects
Scenario Planning for Making Regulatory Policies and Technical Standards in Advanced Medicine
Project Director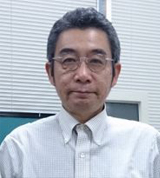 Shingo KANO


Associate Professor, Graduate School of Frontier Sciences, The University of Tokyo
Objective
The goal of the project is to analyze and propose a policy mix for launching the technical standards and regulations that are necessary to convert innovations into real clinical applications in advanced medicine fields such as regenerative medicine and personalized medicine. For this purpose, we
Introduce a systematical approach to analyze the process for making the rules;
Focus on communication between innovators and regulators; and
Conduct policy simulations using a scenario planning method to check the integrated functions of the proposed policy mix and figure out the multiple scenarios together with the reasons for diversified situations
The project also aims to introduce scenario planning methods for policy analysis and policy making into other fields by conducting it in Japan.
Outline
Rules in a broad sense such as regulations and technical standards in advanced medicine are essentially part of technical platforms. However, there is little understanding among policy makers and the general public about the relationship or causality that "creative regulations facilitate innovation." This situation results in part from the lack of case studies showing that insufficient rule-making delays industrialization and/or from inadequate sharing of experiences among the regulatory technocrats. Thus, in this project, by setting
a combined team of regulatory science researchers/practitioners and policy science researchers;
the frameworks to analyze the regulatory policy modules systematically; and
utilization of scenario planning methods to simulate the integrated function of multiple rules and policy mix,
we plan to elucidate the gap between innovation and regulation by analyzing cases in each medical field and also aim to bridge policy research and policy planning through scenario planning methods.