R&D Projects
Framework for Broad Public Engagement in STI Policy (PESTI)
Project Director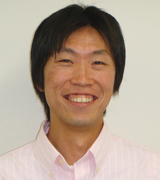 Kei KANO


Associate Professor, Faculty of education, Shiga University
/ Science Communication Group, WPI-iCeMS, Kyoto University


<Project Homepage>
Framework for Broad Public Engagement in STI Policy(PESTI)
Objective
Re-interpret "the public" through segmentation and profiling from perspectives such as interest in science and interest in policy and find out the needs of each segment of the public towards science, technology and innovation (STI).
Apply these needs to the processes of making STI policy options.
Coordinate and cooperate with practitioners so that they can use the results of the project.
Outline
Background
Public engagement in STI policy has been required since March 11, 2011, when the Great East Japan earthquake, tsunami, and nuclear accident occurred.
Not only the broad public who are interested in S&T (52.2% of Japanese people) but also the remaining 47.8% are required to engage in STI policy in order to form more democratic STI policy processes.
Coordination and cooperation with practitioners are required to bridge the gap between research on the science of policy and the process of policy-making.
Plans
Re-interpreting "the public" from the viewpoint of their level of interest in S&T or engagement in STI policy.
Promoting broad public engagement in STI policy.
Basing STI policy options on public needs, presenting them to policy-makers, and coordinating and cooperating with professionals and practitioners.
Expected outcomes
Reflecting the views of the public in the STI policy-making process and ensuring the fairness and transparency of the process.