R&D Projects
Research on Scientific Sources of Innovations and Economic Impacts of Science
Project Director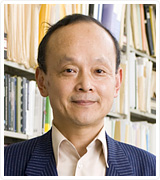 Sadao NAGAOKA


Professor, Institute of Innovation Research, Hitotsubashi University
Objective
Case Study and Survey Analysis of Science Sources of Innovation
We will conduct interviews/surveys with regard to innovators/inventors in (mainly) the pharmaceutical/biotechnology fields about the scientific sources of new drug discovery and inventions, and construct a comprehensive dataset for analyzing the mechanism of scientific contributions to the innovation process.
Knowledge Flow Analysis
Using the above dataset, we will develop a method to grasp knowledge flows from scientific discoveries to innovations from bibliographic information (backward/forward citations and co-authors) of scientific papers and patents.
Economic Impact Analysis
We will evaluate the economic impact of innovations based on scientific discoveries. Finally, we aim to make policy recommendations for improving the measurement of economic contributions of science-based innovations and for enhancing the contribution of science to innovation performance.
Outline
Our research project consists of the following three components: (A) Case Study and Survey Analysis of the Science Sources of Innovation, (B) Knowledge Flow Analysis, and (C) Economic Impact Analysis.
In (A) Case Study & Survey Analysis of the Science Sources of Innovation, we aim at conducting (1) detailed case studies of scientific sources for "blockbuster" drugs which have been invented and developed in Japan, (2) questionnaire surveys on the science sources for drugs in the pharmaceutical industry and of bio startups in Japan, in collaboration with Japan Pharmaceutical Manufacturers Association and Japan Bioindustry Association, and (3) a follow-up Inventor Survey in collaboration with RIETI, which examines the scientific sources of inventions in all technology fields.
In (B) Knowledge Flow Analysis, using the results of the above case studies and questionnaire surveys as a benchmark, we evaluate how bibliographic data (backward/forward citations, co-authors and co-inventors) of patents/scientific papers predict actual knowledge flow for innovation. Then, we propose to develop a method to enhance the correlation between bibliographic data and the actual knowledge flow.
Finally in (C) Economic Impact Analysis, we assess the contribution of science to the economic impacts of the innovations. We classify the drugs based on the degree of scientific contribution and assess the economic impact of science by using different indicators of outcomes, such as drug efficacy, wide therapeutic applications, pharmaceutical prices and quantities in international comparison. We also examine the degree of firms' and/or inventors' absorptive capacity for scientific sources in order to obtain managerial implications for innovation. Eventually, our research project aims to propose policy recommendations that will empower science-based innovations.
Link