R&D Projects
Methodology Development for Visualization and Quantification of Social Expectation to Science Technology
Project Director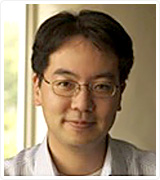 Masatoshi TAMAMURA


Associate Professor, Faculty of Policy Management, Keio University
Objective
This project aims to develop methodologies to visualize and quantify social expectations towards science and technology by utilizing the three concepts and frameworks listed below, as well as the guidelines for its utilization by national and local governments, related agencies, and think tanks.
1)Research and quantification of social expectations using the Policy Marketing method
2)Development and verification of hypothesis on social expectations using Deliberative Polling
3)Evaluation and quantified measurement of the social impact to bring solutions to the social issues concerned
Outline
In a society where we face various social challenges, optimized resource allocation to accelerate solutions is required to reach higher social productivity. In order to reach this goal, we need to pursue synergy between technological innovation and social innovation.
This project aims to develop methodologies for visualizing and quantifying social expectations towards science and technology as a solution to these social challenges. The subjects of the analysis include the evaluation of people's level of expectation of solutions to social issues and the measurement of social change and social benefit through the application of these technologies.
The aim of this research is to promote and accelerate the synergy between natural science and social science by implementing three related concepts and frameworks; Policy Marketing, Deliberative Polling, and Social Return on Investment in the field of science and technology innovation. These efforts to develop such a methodology are expected result in higher feasibility in applying evidence-based management of science and technology policy.