Principal Investigator
Associate Prof.
Nono Carsono

Faculty of Agriculture, Universitas Padjadjaran
ODA Recipient Country
Republic of Indonesia
Research Institutions in Japan
University of Tsukuba / Japan International Research Center for Agricultural Sciences (JIRCAS) / Miyagi University
Research Institutions in Counterpart Country
Universitas Padjadjaran / National Research and Innovation Agency
Adoption fiscal year
FY 2022
Research Period
5 Years
Overview of the Research Project
Establishing advanced breeding platform for sustainable vegetable production in Tropical Regions.
To ensure food security in preparation for rapid climate change, improve farm income, and promote public health, sustainable production and supply of vegetables is essential in tropical regions where rapid population growth and economic growth are expected in future. The project therefore aims to build an innovative breeding platform using advanced molecular breeding and genome editing technology that can rapidly develop heat tolerant tomatoes and disease resistant chili peppers in Indonesia, facing climate change in the tropical regions.
Contribution to sustainable vegetable production in Indonesia and other tropical regions of the world
We will establish The Center of Advanced Breeding Technique (CAB-Tech) during the project as a core center for accelerating the vegetable breeding process as well as a basis for promoting the use of new cultivars. The CAB-Tech will enable to develop various vegetable cultivars suitable for tropical environments in the future. Using Indonesia as a model country, we will contribute to sustainable vegetable production in the tropical regions of the world.
Photo gallery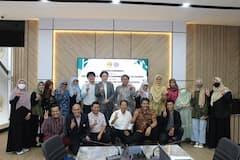 A group photo after signing CRA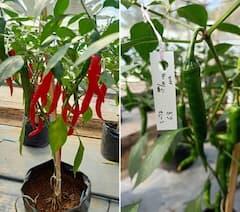 Cultivation of chili peppers for creation of mutant pools (at Universitas Padjadjaran)
Cultivation of Tomatoes for creation of mutant pools (at Universitas Padjadjaran)
Research Project Web site
-
Press Release
-
Links
-