Events
Moonshot Goal 1:

The Second International Symposium on Cybernetic Avatars

22/09/2022
Overview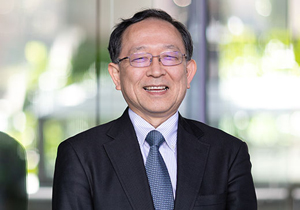 Moonshot Goal 1, led by Program Director HAGITA Norihiro, aims to realize "a society in which human beings can be free from limitations of body, brain, space, and time by 2050". It focuses on cybernetic avatars that will allow anyone to augment their physical, cognitive, and perceptional capabilities and participate actively in society.
The Second International Symposium will introduce state-of-the-art cybernetic avatar technology, featuring talks and panel discussions from eminent researchers in the field. We look forward to seeing you there.
Details
Date & Time

[Finished]

Friday September 30th 2022, 10:30-18:15
(Japan Standard Time (JST), UTC+9)

Venue

Campus Plaza Kyoto (939 Higashi-Shiokoji-cho, Nishinotoin-dori Shiokoji, Shimogyo-ku, Kyoto-shi) & Zoom Webinar

Host

Japan Science and Technology Agency (JST)

Language

English
The video of the event will open on our website later.
Program:
10:30
Opening remarks and greetings
10:50
Session 1: Research activities on Cybernetic Avatars (CA)

Research activities on hospitality-rich and moral dialogue CA

Hiroshi Ishiguro Project Manager (PM) (Osaka University)

11:20

Research activities on experience-sharing CA

Kouta Minamizawa PM (Keio University)

11:50

Research activities on imagination-operated CA

Ryota Kanai PM (ATR)

12:20
Lunch
13:20
Session 2: Keynote and guest speeches

Keynote speech: Companionship with Robots? Premises and Future Scenarions

Professor Paolo Dario (Scuola Superiore Sant'Anna of Pisa, SSSA)

14:00

Guest speech 1: Self-configuring multi-modal e-skin to augment physical, cognitive, and perceptional capabilities of artificial embodied agents

Professor Gordon Cheng (Technical University of Munich, TUM)

14:30

Guest speech 2: Soft robotics technologies for biomimetic robots

Professor Cecilia Laschi (National University of Singapore, NUS)

15:00
Coffee break
15:10
Session 3: Panel discussion 1
Panel discussion on work and everyday lifestyles with CAs in 2050
16:30
Coffee break
16:40
Session 4: Panel discussion 2
Panel discussion on building nano- to socioscopic CA infrastructure
18:00
Closing Remarks
Contact
Department of Moonshot Research and Development Program, JST
Symposium Secretariat
E-mail:moonshot-goal1
jst.go.jp
ムーンショット目標1

 サイバネティック・アバターに関する第2回国際シンポジウム
ご挨拶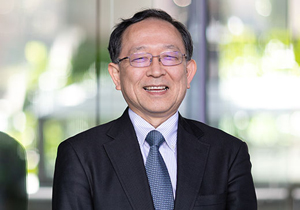 ムーンショット型研究開発事業において、ムーンショット目標1プログラムは、「2050年までに、人が身体、脳、空間、時間の制約から解放された社会を実現」に向けて、望む人は誰もが身体的能力、認知能力及び知覚能力を拡張するサイバネティック・アバター技術の研究開発を推進しています。
 第2回国際シンポジウムでは、最先端技術の紹介、著名研究者の招待講演、パネル討論を行いますので、是非ご参集願います。
開催概要
日時

[終了しました]

2022年9月30日(金)10:30~18:15

会場

キャンパスプラザ京都(京都市下京区西洞院通塩小路下る東塩小路町939)およびオンライン(Zoomウェビナー予定)

主催

国立研究開発法人科学技術振興機構

言語

英語 ※日本語の同時通訳はございません
シンポジウム開催後YouTubeにて配信予定(詳細は後日掲載)
プログラム:
10:30
開会挨拶
10:50
セッション1:サイバネティックアバター(CA)に関する最新研究成果

「ホスピタリティ豊かでモラルある対話行動CAの最新成果」

プロジェクトマネージャー 石黒 浩(大阪大学)

11:20

「技能や経験を共有できるCAの最新成果」

プロジェクトマネージャー 南澤 孝太(慶應義塾大学)

11:50

「人が思い通りに操作できるCAの最新成果」

プロジェクトマネージャー 金井 良太(株式会社国際電気通信基礎技術研究所)

12:20
昼食休憩
13:20
セッション2:基調講演と招待講演

基調講演:「Companionship with Robots? Premises and Future Scenarions」

Professor Paolo Dario (Scuola Superiore Sant'Anna of Pisa, SSSA)

14:00

招待講演1:「Self-configuring multi-modal e-skin to augment physical, cognitive, and perceptional capabilities of artificial embodied agents」

Professor Gordon Cheng (Technical University of Munich,TUM)

14:30

招待講演2:「Soft robotics technologies for biomimetic robots」

Professor Cecilia Laschi (National University of Singapore, NUS)

15:00
休憩
15:10
セッション3:パネルディスカッション1
「2050年のCAによる仕事と日常生活はどう変わる?」
16:30
休憩
16:40
セッション4:パネルディスカッション2
「体内から社会にまでサービス提供できるCA基盤を創るには?」
18:00
閉会挨拶
お問い合わせ
国立研究開発法人科学技術振興機構 ムーンショット型研究開発事業部
第二推進グループ 目標1国際シンポジウム事務局
E-mail:moonshot-goal1
jst.go.jp