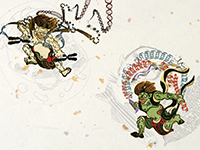 The international symposium entitled "Structural Biological Dynamics: From Molecules to Life with 60 trillion Cells" was held in Tokyo, from November 5th to 6th, 2015 and was organized by JST and supported by the Japan Agency for Medical Research and Development (AMED).
In this symposium, six distinguished plenary speakers from abroad introduced their remarkable works on translational control of cancer and autism, the role of kinetochores in cell division, determining the crystal structure of neutralizing antibodies against influenza viruses, dynamic approaches to systems medicine, breakthroughs in electron microscopic technology, and genome editing applications in mammals. Also, sixteen speakers and forty-seven poster presenters from the CREST and PRESTO programs shared their up-to-date progress which should be influential to the progress of life science in the twenty-first century to tackle hierarchical dynamics of our life.
At the beginning of the symposium, Professor Tadashi Yamamoto, one of the organizing committee, welcomed the participants: "Our CREST and PRESTO programs have been studying the hierarchical dynamics from molecules to life with 60 trillion cells, underlying biological phenomena through interdisciplinary analyses between systems biology, synthetic biology, structural biology, and other relevant areas. I believe such fundamental research will enable us to elucidate the operating principles of biological phenomena eventually. Also, they will tremendously help in creating and accumulating knowledge and tools for novel drug discovery and medical treatment, as well as providing solutions to agricultural and environmental problems in the future."
The plenary speakers from abroad enjoyed the two-day program saying, "I was impressed how unique the CREST-PRESTO scientists promote," Honorary Professor Andrea Musacchio, Director at the Max-Planck Institute of Molecular Physiology.
In closing, Ms. Shirokizawa, Executive Director of JST concluded as "JST will continue leadership in supporting scientific discoveries in basic life sciences."
To find out more, visit:

-Symposium

-CREST "Creation of Fundamental Technologies for Understanding and Control of Biological Dynamics"

-CREST "Structural Life Science and Advanced Core Technologies for Innovative Life Science Research"

-PRESTO "Structural Life Science and Advanced Core Technologies for Innovative Life Science Research"

--PRESTO "Design and Control of Cellular Functions"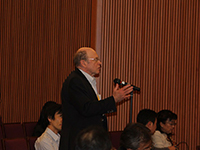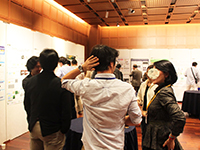 ---
JST, an integrated organization of science and technology in Japan, establishes an infrastructure for the entire process from the creation of knowledge to the return to the society. For more information, visit http://www.jst.go.jp/EN/