Back to R&D Project List
Health Care Decision-making Support for People with Dementia in Japan<CategoryⅠ>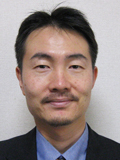 Project Director : Jin NARUMOTO
(Associate Professor,Kyoto Prefectural University of Medicine)
(Length:3years)
1) To develop measurement with which non-medical professionals can assess the capacity of older adults with dementia to make decisions necessary to receive medical care
2) To develop a guideline to support the decision-making of older adults with limited capacity to provide informed consent
3) To develop a support system to facilitate older adults' decision-making such that it well functions with fewer medical resources
When our own capacity for judgment is diminished by conditions such as dementia, who should make decisions for us about medical treatment and practices? And how should this be decided? At present, due to Japan's increasing number of elderly citizens, the provision of health care for elderly persons with dementia or otherwise diminished capacity for medical consent has become an issue. Conventionally, in clinical practice, when patients are not capable of giving consent, their family members must take their place. However, with the rise of the nuclear family and the aging of Japan's population, in some recent cases patients have failed to receive essential medical treatment due to lack of any known relatives able to give consent on their behalf.
The first step toward resolving this problem is to identify whether individuals possess the capacity for consent. We need to know whether the consent of the individual alone is sufficient for medical treatment, or whether they require support in the decision-making process from those around them, including family. Next, if the individual does not possess the capacity for decision-making, we must identify the process whereby other people involved can make decisions on their behalf, while remaining mindful of the best interests of the individual concerned. The aim of this project is to gather opinions from various stakeholders (including those suffering from dementia, their families, and other local residents) to evaluate the capacity for medical consent that even non-experts can easily use, as well as decision-making process models, in order to create a system that can be operated with real-world functionality.
Our project involves the participation not only of health care and welfare professionals, but also of legal experts examining the role of adult guardians in consent and considering legal systems for better medical consent, including the ongoing study of international systems. We seek to create a system that ensures persons with diminished capacity for medical consent are able to receive medical treatment safely and with full confidence.

Kyoto Prefectural University of Medicine


Chiba University, Faculty of Law and Economics


Hanazono University, Faculty of Social Welfare


Keio University School of Medicine


Shigakukan University, Faculty of Human Relations


Kyoto Institute of Technology, Graduate School of Science and Technology


Legal-Support Adult Guardian Center


Kyoto Prefecture Tango Health Center


Doi Clinic (residential healthcare support clinic)


Alzheimer's Association Japan, Kyoto branch


Citizens' Guardian Center, Kyoto


Kyoto Prefectural Yosanoumi Hospital


Sankokai Kitayama Hospital


Organization for Promoting Comprehensive Regional Care, Kyoto


Kyoto Medical Association


Kyoto Municipal Kamigyo Welfare Office


Iwakura Regional Comprehensive Support Center, Kyoto


The Operating Committee of Kamigyo Regional Comprehensive Support Center, Kyoto


Kyotango Social Welfare Association, Senior Citizens' Division, Nursing Care Support Section
University of Toronto, Faculty of Medicine
The city of Kyotango (Kyoto)
Known for its scenic beauty, the Kyotango region includes the districts of Ine (famous for its boathouses) and Taiza (famous for crab fishing). Although its elderly population rate is over 30%, the region suffers from a scarcity of medical resources. Developing a system that can be operated in this region is the goal. Project member Kyoto Prefectural Yosanoumi Hospital serves as the core hospital for this research project. Research leaders have examined case studies and held seminars together with medical welfare stakeholders using a video conferencing system in collaboration with the Tango Health Center.

Kamigyo ward (Kyoto)
This district is home to the Kyoto Prefectural University of Medicine, with which the research leaders are affiliated. The Kyoto Imperial Palace lies at the heart of the district. Its elderly population rate is 25.6%, which is comparatively high for an urban area. Many medical institutions are located here, including a university hospital.
Iwakura district of Sakyo ward (Kyoto)
Iwakura has a long history of community treatment for those who suffer from mental illness, and is also known as the birthplace of Japanese psychiatry. The Iwakura Regional Comprehensive Support Center and Kitayama Hospital (both member institutions of this project) are situated here too, making this district rich in medical resources for both mental illness and physical illness.
Development of this project will continue as we conduct our comparative study between the city of Kyotango and these areas in the city of Kyoto.
page top