Back to R&D Project List
Development of a new "Index of Competence" reflecting improved health status of the elderly <CategoryI>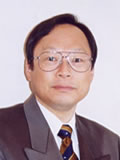 Project Director : Takao SUZUKI
Director, Research Institute
National Center for Geriatrics and Gerontology
(Length:3years)
①Development of a new "index of competence" reflecting improved health status of the elderly

Competence is the basic concept behind the World Health Organization's (WHO) International Classification of Functioning, Disability, and Health (ICF). It comprises three broad components, body functions and structure (mental and physical movement), activities (movement in everyday life), and participation (roles in family and society).
In a remarkably advanced aged society, accurate and effective competence evaluation is indispensible in order to ascertain each elderly person's abilities (especially their independence) and apply them to social participation and contribution. In Japan, the TMIG Index of Competence, which was developed in 1986, is the only evaluation of this kind with established reliability and validity worldwide. Unfortunately, however, its measurements take senior citizens of 1986, a quarter-century ago, as the standard for competence. The questions it uses do not all necessarily apply to life today.
This research and development project will carry out survey research in order to establish the optimal evaluation index for the maintenance of competence from the perspective of senior citizens in Japan today. It will be used to create a new index for the evaluation of competence.
The following actions will be carried out.

①Concept validation, creation of preliminary categories, and performance of a preliminary study (during the first year). In other words, the necessary categories for senior citizens living in the community to have independent, interesting lives will be examined from existing research. Categories that should be studied in this project will be extracted for use with senior citizens living in various communities (urban areas such as Itabashi in Tokyo, rural villages, etc.).
②This research (during the second year) will equalize the new index created from the preliminary study with the TMIG Index of Competence. This will enable completion of a new index that enables evaluation on the same axes as the old one. Its reliability and validity will be verified.
There will be about 2,000 subjects, including the Tokyo Metropolitan Geriatric Hospital and Institute of Gerontology's continuing research cohort of senior citizens living in the community (Itabashi in Tokyo). The data obtained will be statistically processed to create the new index.

Tokyo Metropolitan Geriatric Hospital and Institute of Gerontology


Non-Profit Organization Lifestyle & Welfare Enviroment 21
In order to survey all Japanese senior citizens, this research does not designate any specific communities, but it does specify Itabashi in Tokyo, as an urban example. Itabashi is located in northwestern Tokyo. Its image is that of a working-class "low city" area. Even among the district's small and medium firms, there are many corporations in the medical and welfare fields. It has joined with the neighboring Kita district in an industrial revitalization project commonly called the KICK Project.
This research project will obtain the cooperation of senior citizens living in Itabashi who are participants in a long-term tracking study on aging (TMIG-LISA) by the Tokyo Metropolitan Institute of Gerontology (now the Tokyo Metropolitan Geriatric Hospital and Institute of Gerontology) that began in 2001. Preliminary surveys regarding the understandability and size of the index (questionnaire) under development, as well as part of the final survey, are to be carried out.
National Center for Geriatrics and Gerontology
page top