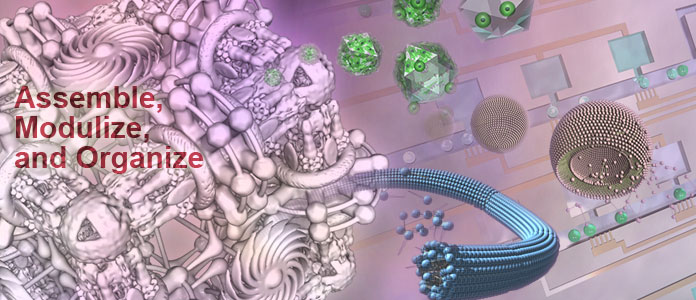 We aim to establish a rapid technology to fabricate thick, highly-dense,heterogeneous 3D tissue structures. In order to do that, we fabricate cell-laden "building blocks" and then assemble them into 3D tissue structures using MEMS/Microfluidic technology. We envision that this technology will open up new paradigm on various sciences and industries including rapid "bottom-up"tissue engineering, drug developments without animal experiments, and highly-sensitive sensors for environment monitoring.

2012.7.8

Negishi's neural block is published in Advanced Healthcare Materials.
2012.7.1

Our group is introduced in JST news (July).
2013.6.13

Onoe's cell fiber is introduced in Special News in Nature Japan Jobs.
2013.4.1

Onoe's cell fiber is published in Nature Materials.
2013.1.24

Morimoto got Oustanding Paper Award at IEEE MEMS 2013 conference. Congratulations!
2012.11.20

Morimoto's review on 3D cell culture is published in Biomaterials Science.
2012.11.15

Yun Jung's review on implantable biosensors is published in Advanced Healthcare Materials as an inside cover.
2012.9.24

Won Chul's wall-less microfluidics is published in Applied Physics Letters.
2012.07.23

Kiriya's macromolecular nanofiber is published in Angew Chem as an inside back cover.
2012.4.2

Project homepage is now open.