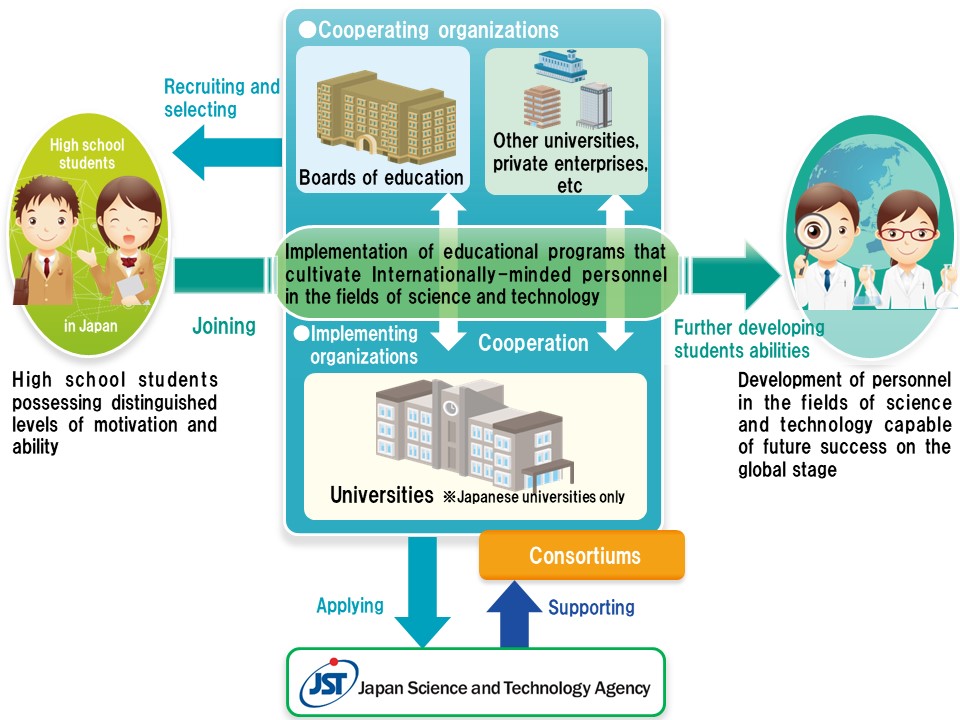 The Japan Science and Technology Agency (JST) provides support for projects in which universities develop advanced, systematic, educational programs in science that include international activities and allow students to attend these educational programs by recruiting and selecting high school students possessing distinguished levels of motivation and ability from the local areas around each university with the aim of cultivating science and technology human resources that are capable of future success on the global stage. These educational programs are required to incorporate personalized initiatives for developing talents as well as initiatives to improve and cultivate students ( or auditors ) in line with their diverse natures.
When implementing these projects, universities shall work as local centers for education and improvement to cultivate students' talents in cooperation with the entire local community by organizing consortiums in association with regional and prefectural boards of education, a city designated by ordinance boards of education, other universities, private enterprises, etc.
The public-private collaborative program for the development of "Experts in Information Science"
This is a program for developing top-level IT human resources, targeted at senior high school students who have been commended in the Olympiad in Informatics and other competitions.