Creating a Low-carbon Production, Retail & Shopping System for Nagoya
Project Director:Junko Nagata(Associate Professor, Graduate School for Creative Cities, OSAKA City University)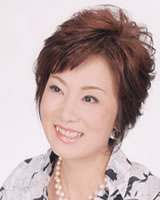 In this project, we build the platform, where consumers, retail distributors, and producers have a dialogue to increase their mutual understanding about shopping for low-carbon production, retail & shopping system.
Their mutual learning will eliminate major bottlenecks to shift shopping from the mass production, mass consumption and mass disposal system to sustainable low-carbon system.
We aimed mainly at groceries and daily products in shopping because it is accessible to the average consumers.
Project Participant
UNY Co., Ltd. etc.
City of Nagoya
Nihon Fukushi University, Sugiyama Jogakuen University, Nagoya University etc.
Nagoya Open University of the Environment etc