Development of structure of industrial creation and promoting returning to the countryside with full participation in hilly and mountainous areas
Project Director:Yukihiro Shimatani(Professor, Faculty of Engineering, Kyushu University)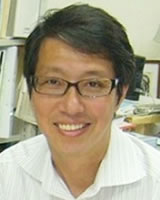 The purposes of this study are as follows.
① How much population can move to mountains area from urban area by using distributed natural energy in the area? And how many CO2 reductions are there?
② Development of structure of industrial creation and promoting returning to the countryside with full participation in mountainous areas.
The results are as follows.
① The CO2 reductions of population moving are the 19-39million ton-CO2 per a year. This is equivalent to the 11-23% of the CO2 emissions of the whole home section in 2010.
② We formulated a plan of the Gokase natural energy company using a natural energy to solve local concerns and interests. And we are demonstrating it including installation of some small hydraulic power generations now.