News & Topics
JST's full-fledged preprint server Jxiv is now operational
Department for Information Infrastructure
On March 24, 2022, the Japan Science and Technology Agency (JST) has released Jxiv that makes unpublished, pre-reviewed papers (preprints) openly available.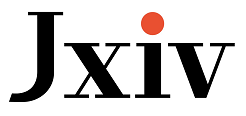 Jxiv URL:https://jxiv.jst.go.jp/
Aiming for quick release of research results and promoting open science, Jxiv allows users to submit and publish preprints in Japanese or English in all research fields, including interdisciplinary science, beyond the existing framework of natural sciences, humanities, and social sciences. Preprints will be published promptly within a few days after JST screening.
To submit preprints, researchers are required to possess the researchmap or ORCID ID. Please refer following URLs about submission of an article to Jxiv. We look forward to receiving submissions of articles and visitors to the site from a wide range of fields.
*Please take into consideration that preprints posted on Jxiv have not been reviewed by experts and keep this in mind while browsing.
Jxiv Submission Manual
https://jxiv.jst.go.jp/index.php/jxiv/manuals
Jxiv website
Jxiv Press Release on March 11, 2022
https://www.jst.go.jp/pr/info/info1551/index_e.html