Spatial Sketch: Bridging Between Movement & Fabrication
Abstract
 Spatial Sketch は、身体の動きを3次元のスケッチとして読み込み、その3Dスケッチを工業製品のデザインに活用する試みで、実空間の動きと物の製作の間に橋を架ける3Dスケッチアプリケーションです。 この論文は、Spatial Sketch アプリケーションの原理と詳細を探り、ユーザテストで実施したランプシェードのデザインワークショップの考察を提示します。 デジタル製作としての具体化により、コンピュータと人との相互作用の関連性に影響を及ぼすものです。



Sketching with the Spatial Sketch application.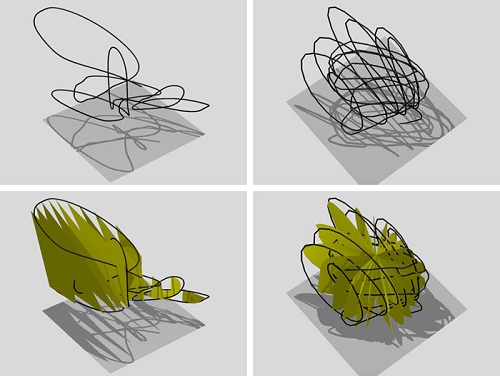 Slices can be projected from sketches in parallel (left) and radial (right) mode.

The 2D slices are then adjusted to house a small light bulb and fabricated using a laser cutter.

A sample of different prototype lamp shades created using a range of materials.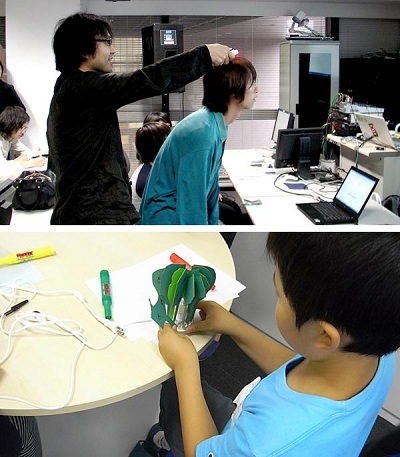 Presentations and workshops conducted during our research.
Publication
Karl D.D. Willis, Juncong Lin, Jun Mitani, and Takeo Igarashi,
'Spatial Sketch: Bridging Between Movement & Fabrication'.
In Proceedings of the Fourth International Conference on Tangible, Embedded and Embodied Interaction (TEI 2010), pp.5-12, Cambridge, MA.

リンク