Hair Cut Simulator : A simulator with interface similar with actual haircut operations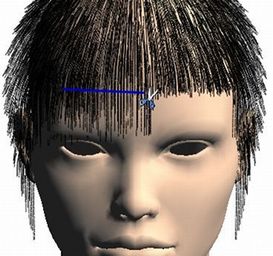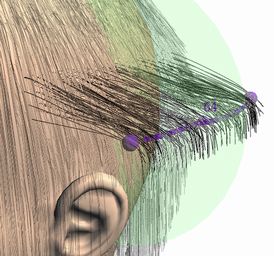 Abstract
Modeling and rendering hair model realistically in CG is still one of difficult tasks. Some state of the art of studies combined modeling and rendering methods with physical simulation for the goal. The user interfaces employed in such studies are far from the hairdressers' actual operations in the real world. We propose an interactive user interface for handling hair which mimics the actual operations such as scooping up hairs with a comb, cutting hairs with a scissor, and further completing local shapes with wax. We believe this realistic interface would be helpful for instructing haircut to users. It is evaluated with user tests that it is usable for decreasing feeling of anxiety to run through with this system before cutting real hair.
Publication
Noriya HAYASHIMOTO, Jun MITANI, and Takeo IGARASHI,
Development of Interactive System for Hair Cut Training,
Visual Computing / Graphics and CAD joint symposium 2010 (poster).


YouTube