Biocat Award – Science 2014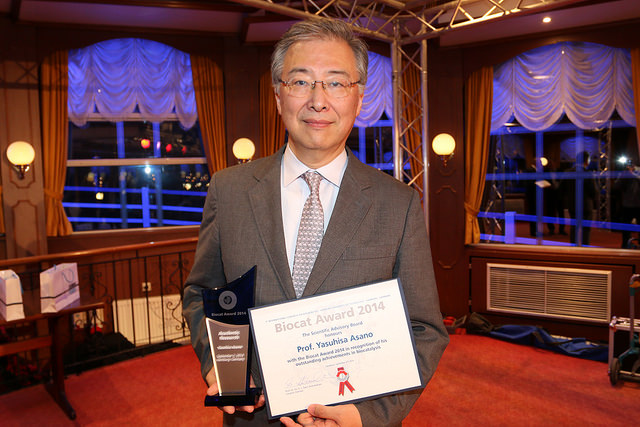 The 7th International Congress on Biocatalysis 2014 (biocat2014) held from August 31st to September 4th, 2014 at the Hamburg University of Technology, Hamburg, Germany.
On this conference, research director Yasuhisa Asano won "Biocat Award – Science 2014".
Since 2004 the biocat award is given to outstanding individuals to acknowledge their achievements in the field of biocatalysis in the course of the International Congress on biocatalysis. The prize which is awarded in the categories "Science", "Life time achievement" and "Industry" and is among the most prestigious awards in the field of biotechnology. Former award winners in the category science are Prof. Romas Kazlauskas (Minnesota, USA), Prof. Herfried Griengl (Graz, Austria), Prof. Uwe Bornscheuer (Greifswald, Germany), Prof. Byung Gee Kim (Seoul, Korea), and Prof. Wolfgang Kroutil (Graz, Austria).