RIKEN Wako Institute  2-1 Hirosawa, Wako, Saitama 351-0198, Japan
Biofunctional Glycochemistry Group
Chemical Glyco-information Group
Project Office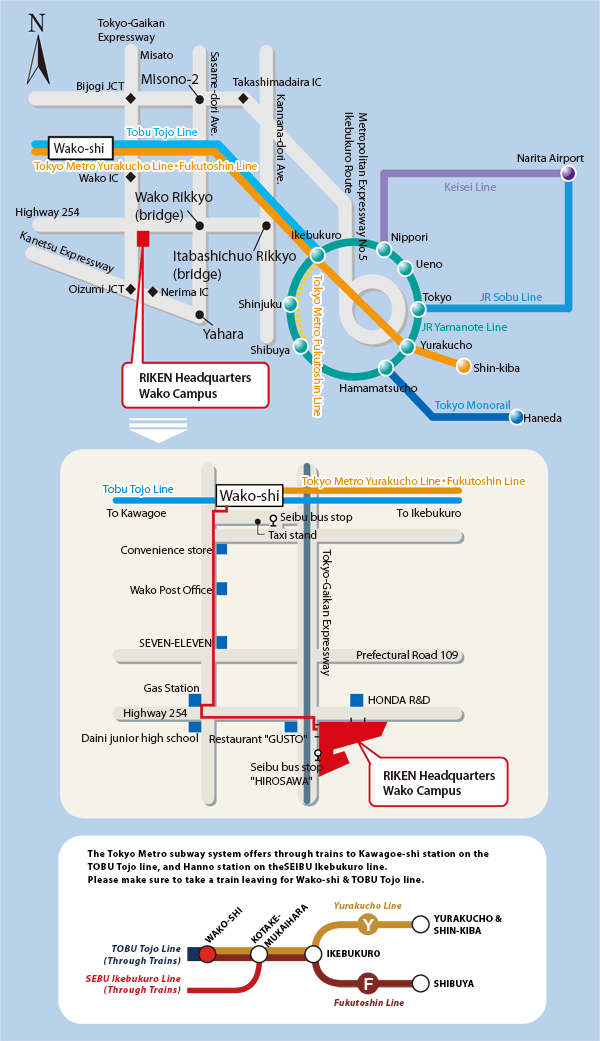 From Wako-shi Station to RIKEN
■Walk: the institute is about a 15 minute walk from the Station
■Bus: approx. 10 minutes (Bus #39 bound for Oizumigakuen, 170 yen)
■Taxi: approx. 10 minutes (approx. 710 yen)

For more specified information, visit RIKEN | Access to Headquarters and Wako Institute (RIKEN website). 

Contact (Project Office)
Ito Glycotrilogy Project, ERATO
Japan Science and Technology Agency (JST)
504 Main Research Bldg., RIKEN
2-1 Hirosawa, Wako, Saitama 351-0198 JAPAN
TEL:+81-48-485-8891   FAX:+81-48-485-8892

Toyonaka Campus, Osaka Univ.  
1-1 Machikaneyama-cho, Toyonaka, Osaka 560-0043, Japan
Synthetic Glycoprotein Group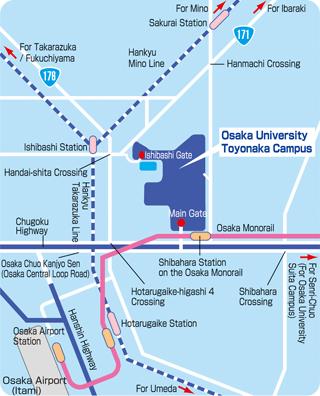 To Toyonaka Campus
■ Train: 15'~25' east on foot from Ishibashi, Hankyu Takarazuka Line.
■Monorail: 10'~15' west on foot from Shibahara.

For more specified information, visit Access Maps - Osaka University (Osaka Univ. website).

---