X-ray free electron lasers (XFEL), which combine the characteristics of X-rays and lasers, provide "miraculous light" that can analyze materials at the atomic level. However, they require large accelerators on the kilometer scale, and at present there is only one up-to-date testing facility in Japan that has achieved this (SACLA). It's not something that anyone can use easily. Therefore this program will achieve an ultra compact XFEL by combining laser, plasma and accelerator technology in a laser plasma accelerator. If the XFEL can be used anywhere at any time as a result, it will come to be used in a wide range of fields such as industry and medical care, making it possible to achieve a society where people enjoy longevity with safety and security.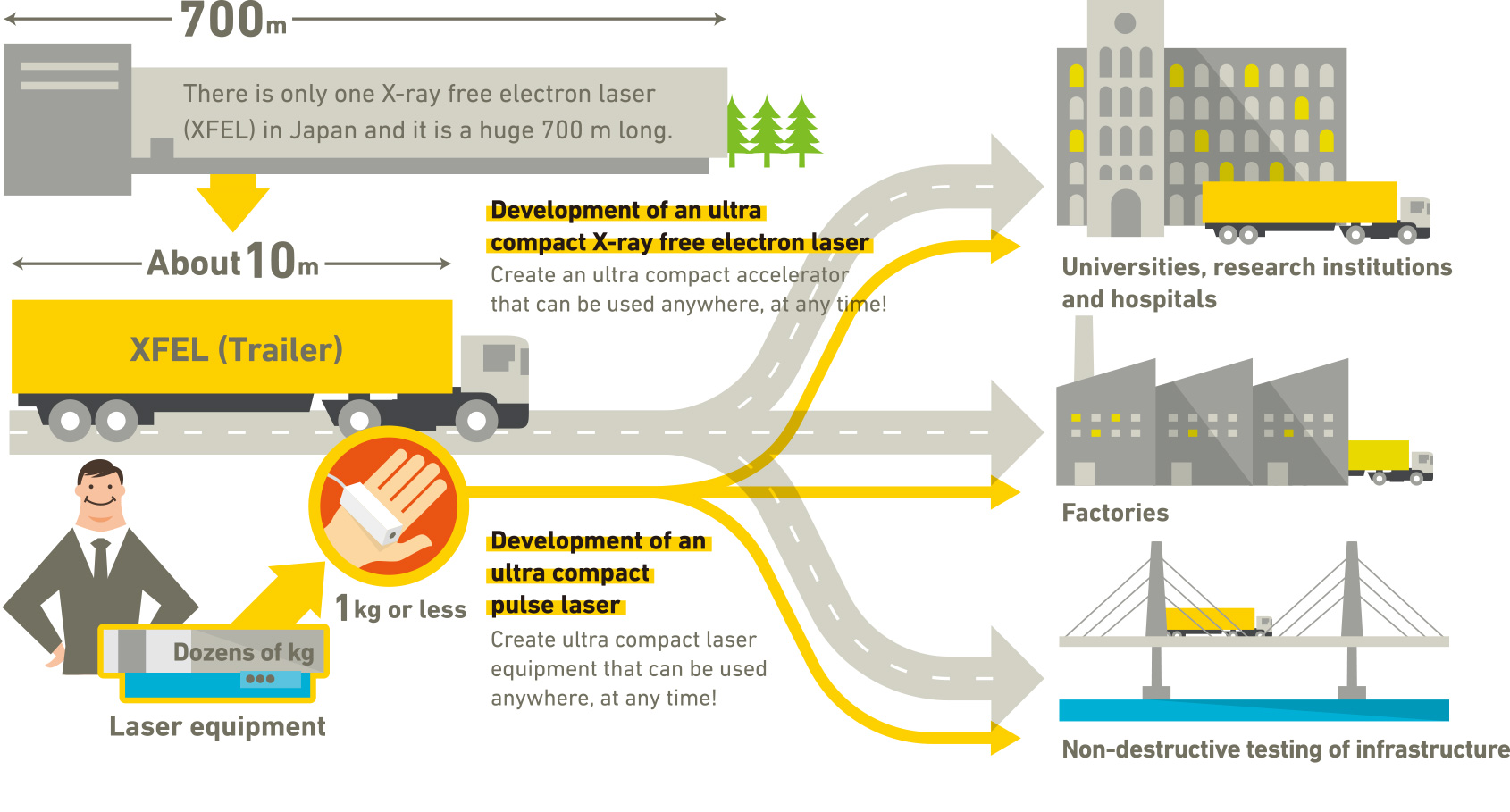 Keys of the implementation structure
Advisors from industry, academia and government will be invited. An outside study will be commissioned to quickly respond to potential market needs.
In the latter half of the project period, the achievements of each institution will be assembled into the platform.
Approach to selection of institutions
Global top‐level institutions will be selected. If implementation by other institutions is difficult, the institution should be designated. For other technologies, a wide variety of ideas can be attracted through an open bidding process.
Osaka Univ. has achieved the world's most stable laser electron acceleration in "Development of ultrafast atomic‐scale imaging device using laser‐plasma‐driven single electron bunch" project conducted as a CREST team type research. It has a proven track record of establishing an integrated platform for laser acceleration of electrons.
KEK developed a world-standard in-vacuum undulator, and also leads the world in the field of micro-undulator technology.
The Japan Atomic Energy Agency has the best track record in the world for developing flying mirrors, a plasma element, and excels in their measurement and control.
The Institute for Molecular Science was the first institution in the world to successfully achieve megawatt-output pulse laser oscillation using a microchip structure, and it is a world leader in this field.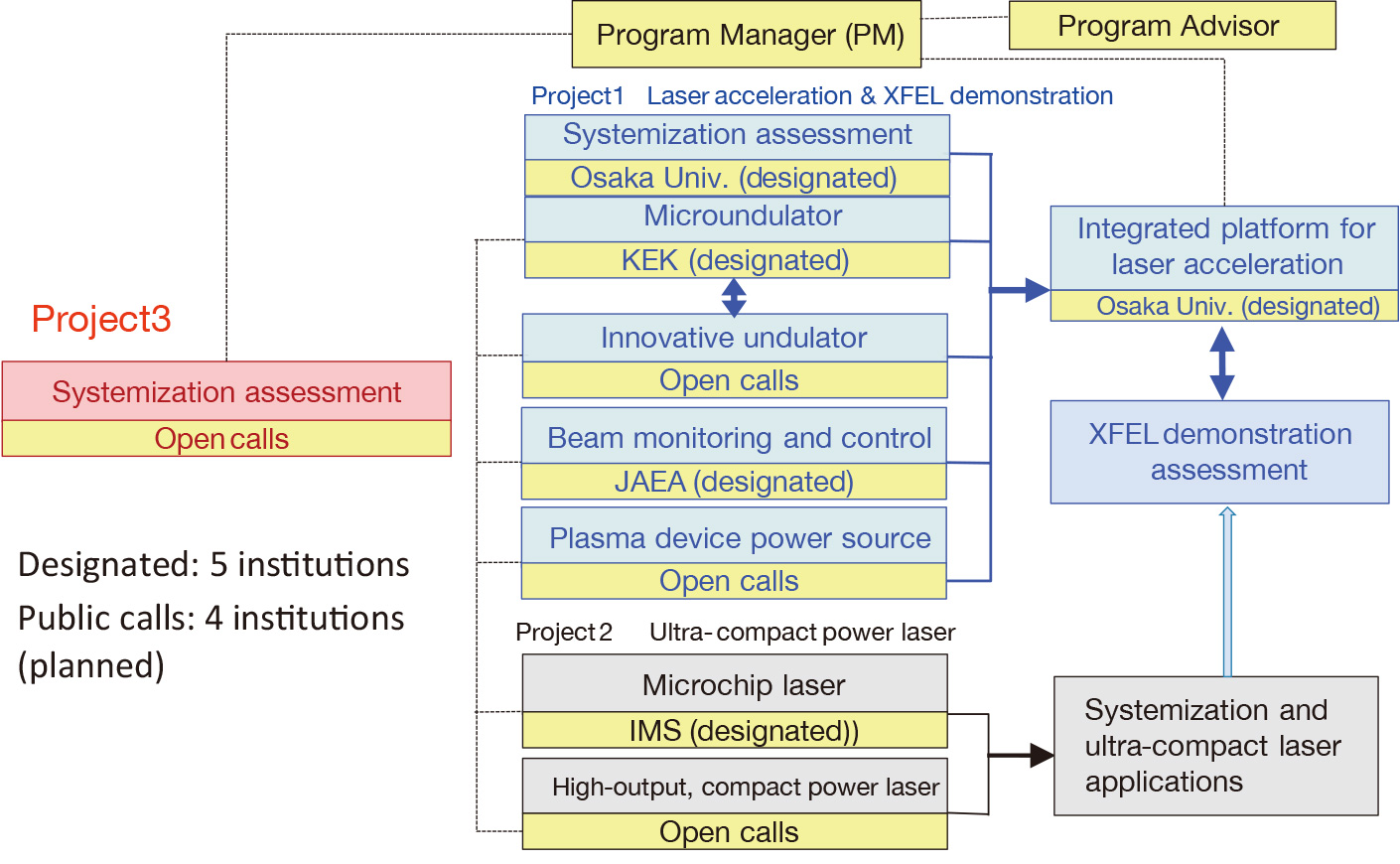 Organization
The Cabinet Office
ImPACT: Impulsing Paradigm Change through Disruptive Technologies Program
ImPACT Program Manager
Yuji Sano
Associate Program Manager
Takahiro Miura