Overview of ALCA-SPRING
---
ALCA-Specially Promoted Research for Innovative Next Generation Batteries (ALCA-SPRING) was launched in 2013 as a Special Priority Research Area of ALCA.
The project aims to accelerate research and development of high-capacity secondary batteries, the next generation of the existing lithium ion batteries, and develop revolutionary secondary battery technology that is far superior in performance to existing secondary batteries, accelerating basic/fundamental research toward practical applications.
ALCA-SPRING promotes research in an effort to not only develop individual materials such as active materials, electrolytes and separators, and element technologies as well as understanding the mechanisms of the different types of batteries, but also to achieve maximum performance as secondary batteries by focusing on the optimization of the overall battery system, working together as a team under the leadership of team leaders.
For details, please refer to the ALCA-SPRING leaflet.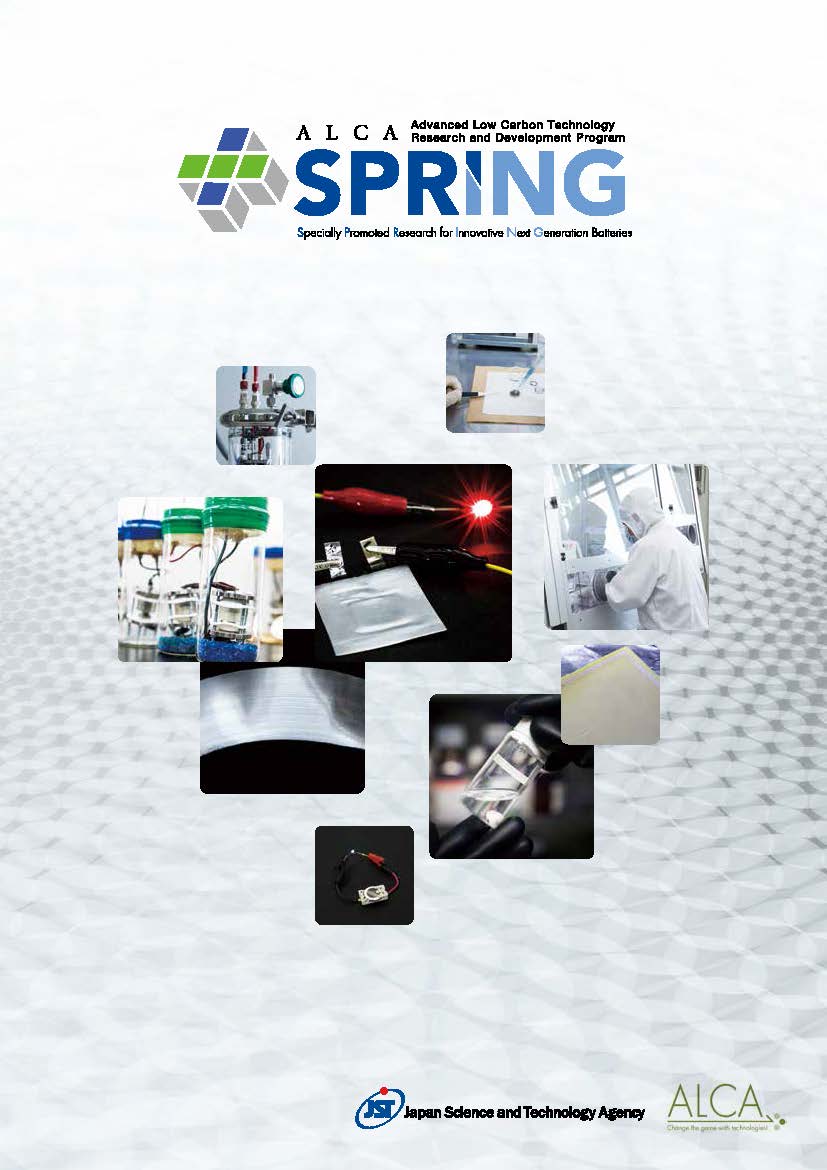 (2.8MB)