The 3rd Steering Committee Meeting on MEXT "FUTURE-PV Innovation" Project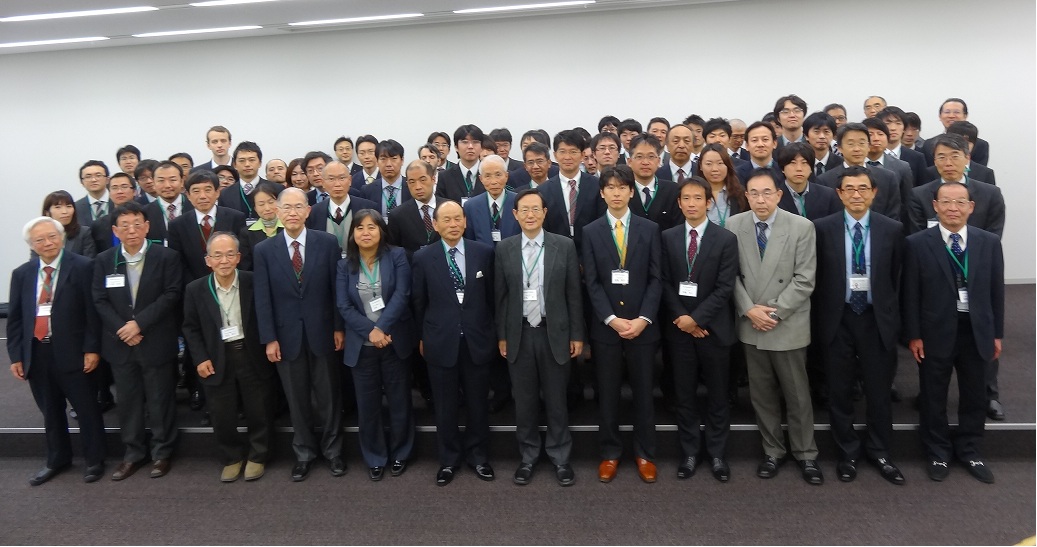 The 3rd Steering Committee Meeting of "FUTURE-PV Innovation" Project was held in the hall on the grand floor at Tokyo Headquarters of JST on December 9th, 2013. 77 participants including committee members and researchers of this project met at this event.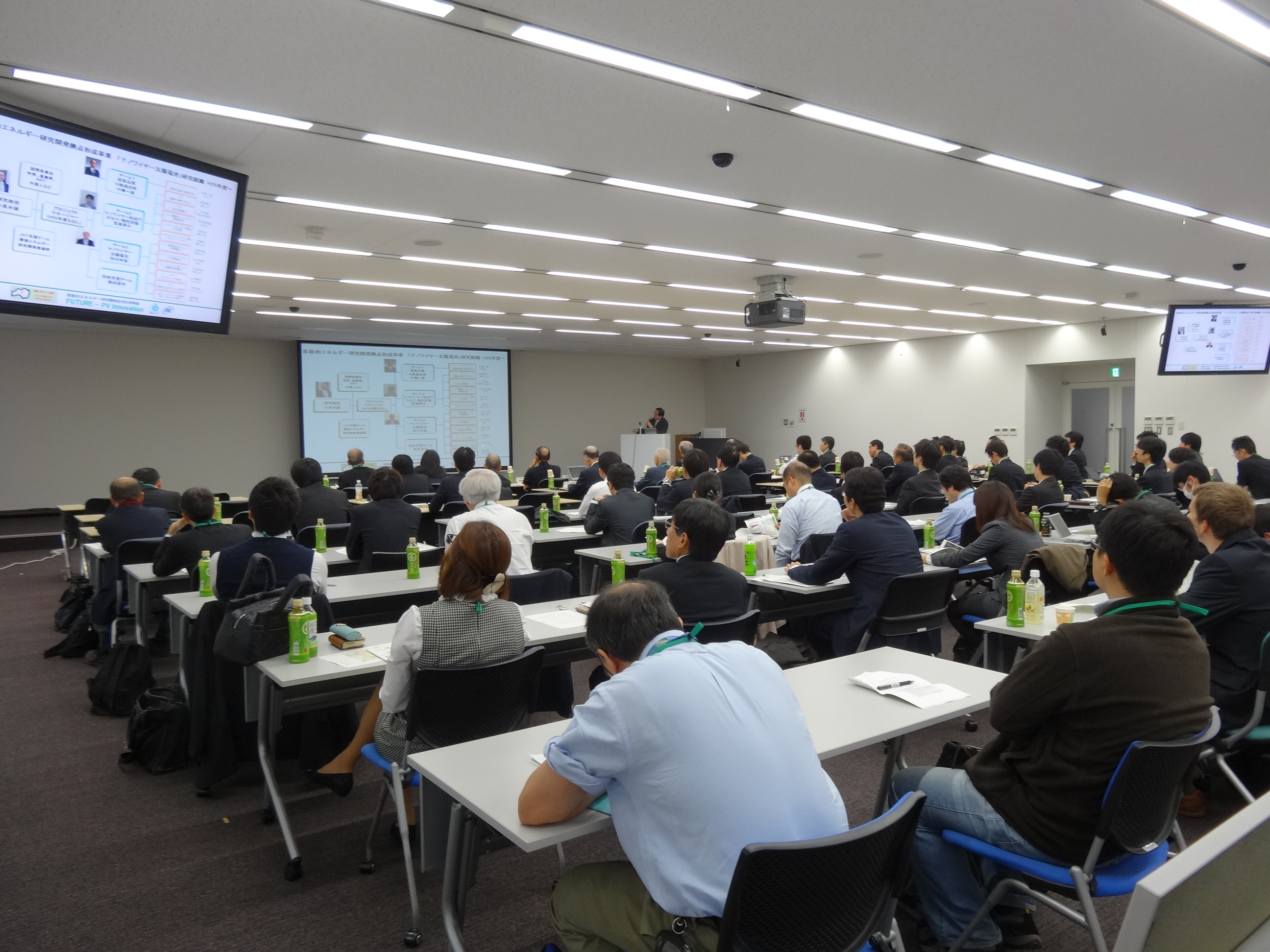 Takashi Shinozaki, Director of MEXT, Shoichiro Tonomura, Executive Director of JST, and Makoto Konagai, the Research Director of this project made opening remarks. Mr. Shinozaki congratulated on Prof. Konagai's receiving Medal with Purple Ribbon (Shijyu Hosyo) and pointed that his winning the prize gave all those involved in this project a great pleasure. Professor Konagai was greeted by applause from all attendees.
In the presentation session chaired by Toshio Hama, research managers from each of the project groups updated their progress followed by inspiring discussion among the individual speakers and attendees.