All around us, there are dangerous and hazardous substances such as bacteria, viruses, hazardous small molecules, PM2.5 particulate matter, and etc.. To ensure that everyone is able to live a healthy and comfortable life, this program will learn from the outstanding biological capabilities of insects and other creatures and develop an ultra-high speed multiplexed sensing system that surpasses these capabilities by use of nanoelectronics technology which is a Japan's strength. Installing this system in smartphones, household appliances, automobiles, eyeglasses, wristwatches and other products will make it possible to sense even minute quantities of dangerous and hazardous substances — anytime, anywhere. This will achieve the world's safest, most secure and most comfortable society and will also lead to the creation of a next-generation electronics industry.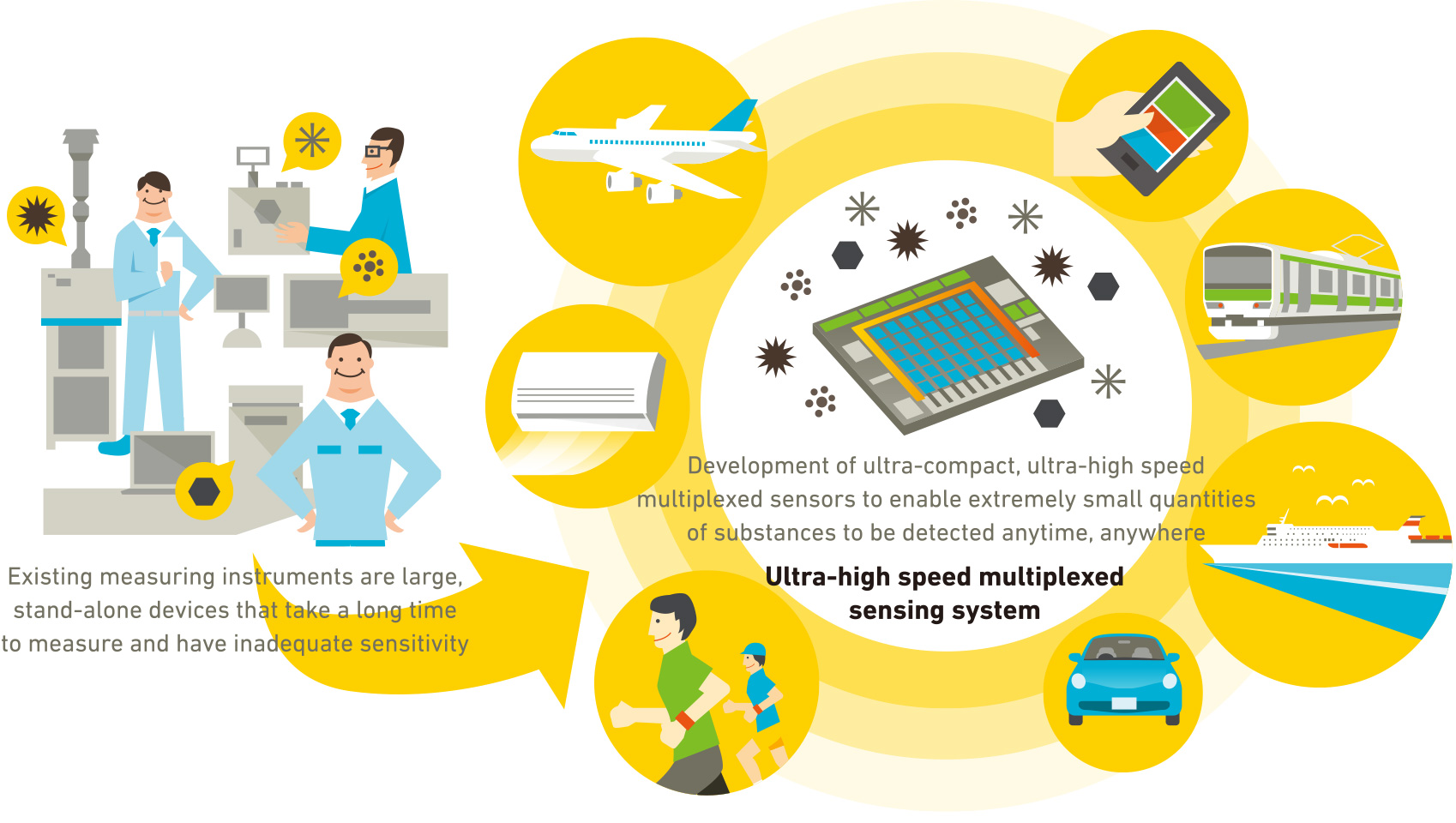 Further application fields:
Create a next generation industry with a scale of 100 trillion yen through implementation in towns and homes, and big data system related businesses.
Keys of the implementation structure
Work on other excellent technologies with highly selective molecular recognition technologies suitable for each target substance, compare and select several methods through competition and collaboration, with management and elimination using the stage-gate method. Confer these molecular recognition technology functions to the common device substrate and invent the optimal InSECT device.
Approach to selection of institutions
During the building phase, hold workshops to understand the technology. Then hold several study meetings with the workshop members and select Japan's top level molecule identification technologies, highly selective materials and ultrafine electronics technologies suitable for each target material.
After the PM has nominated several people in the workshops and study meetings, the nominees will submit proposals in a competition format.
The technologies employed will be revised every 6 months to a year through competition to select the truly top level technologies.
To achievement the target of Issue 6, it is important to be able to develop devices capable of measuring multiple items simultaneously. The PM will publish the specific results required and specifications and request proposals through competitive public invitation.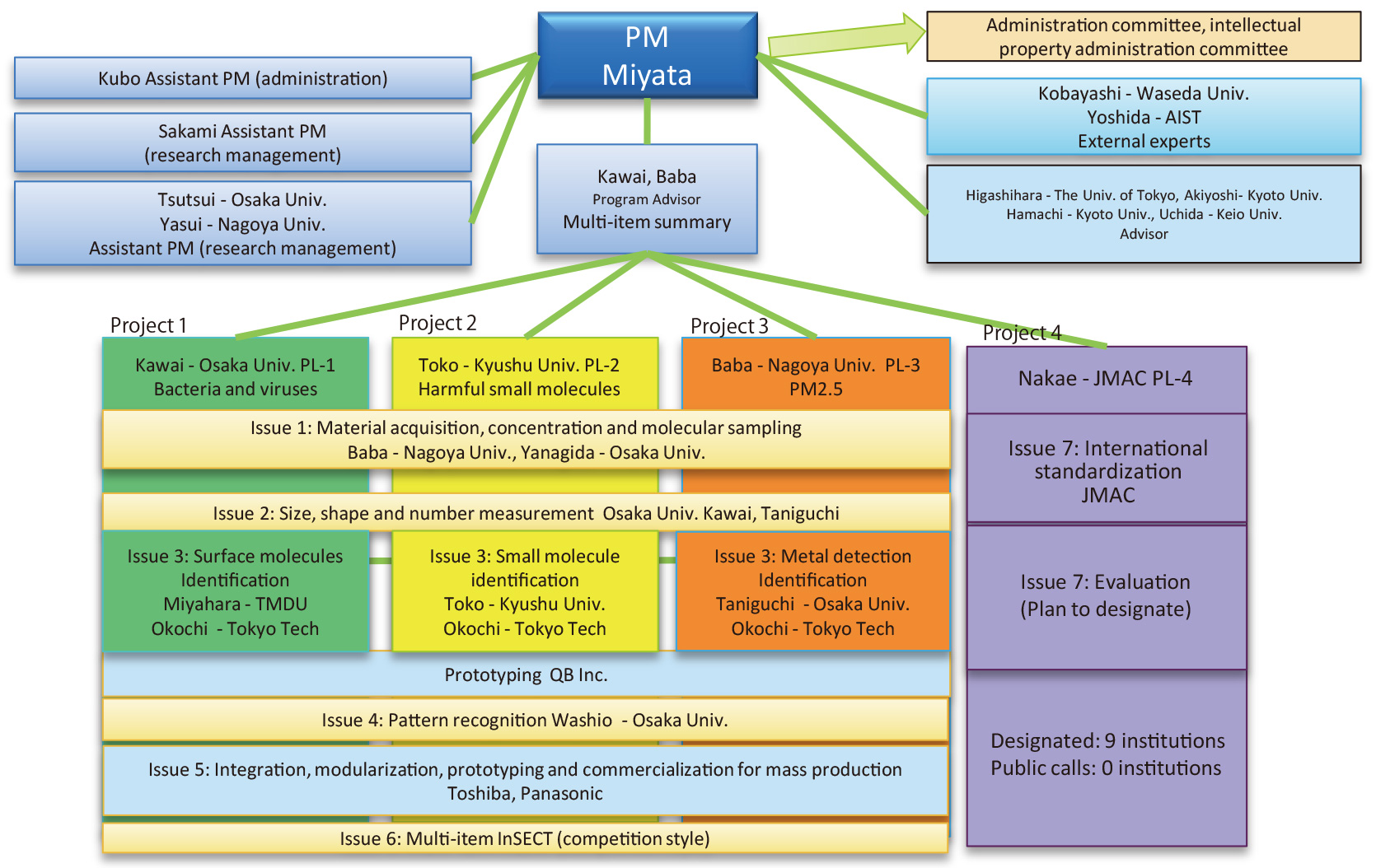 Organization
The Cabinet Office
ImPACT: Impulsing Paradigm Change through Disruptive Technologies Program
ImPACT Program Manager
Reiko Miyata
Associate Program Manager
Satoshi Sakami
Associate Program Manager
Makusu Tsutsui
Associate Program Manager
Takao Yasui
Associate Program Manager
Rui Yatabe