The high-level radioactive wastes produced when the spent fuel from nuclear power plants is reprocessed must be disposed of through vitrification in glass solid and burial in deep geological layers. As these wastes contain nuclides with a long half-life, public concern remains over the long-term storage of such wastes. There is also a social problem in terms of the difficulty to determine disposal sites for these wastes. The goal of this program is to investigate the nuclear reaction paths for long lived fission products (LLFP), for which disposal in the deep layer has been the only option. The establishment of reasonable nuclear transmutation methods will enable these wastes to be converted into stable nuclides or short-lived ones. I will also make efforts to develop ecological systems for the reuse of the rare metals and other resources that are included in the recovered products.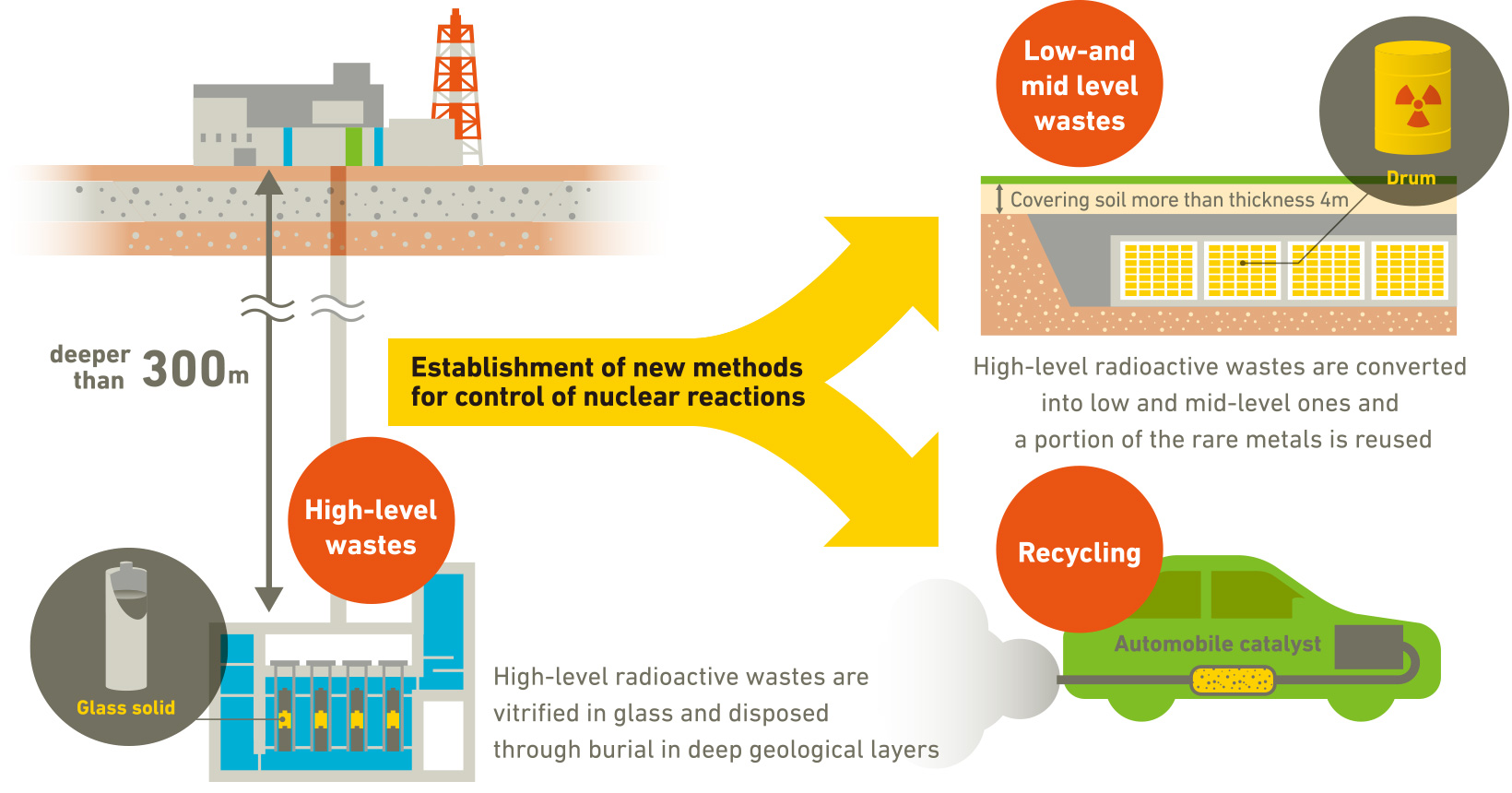 Keys of the implementation structure
A Project Leader will be assigned to each project. The Project Leader will be involved in the overall operation of the Program under the PM and will make integration and collaboration with the other projects in the progress of research. Several PM Assistants will also be arranged to work under the PM to assist the management of the projects with a cross cutting point of view.
Approach to selection of institutions
The advanced research institutes and research institutes with a enough knowledge of the unique theoretical models, simulations, etc. or the advanced facilities needed for the program will be selected in order to achieve the goal.
An open competition system will be introduced for the separation and recovery technologies which have been made some progress in research in the field, and for new control systems of nuclear reactions, innovative ideas will be required in order to ensure the overall program concept.
The team will collaborate with groups already conducted studies on transmutation of minor actinides.
From the beginning of this program, multiple companies will be participated in the prospects of the future implementation of this technology.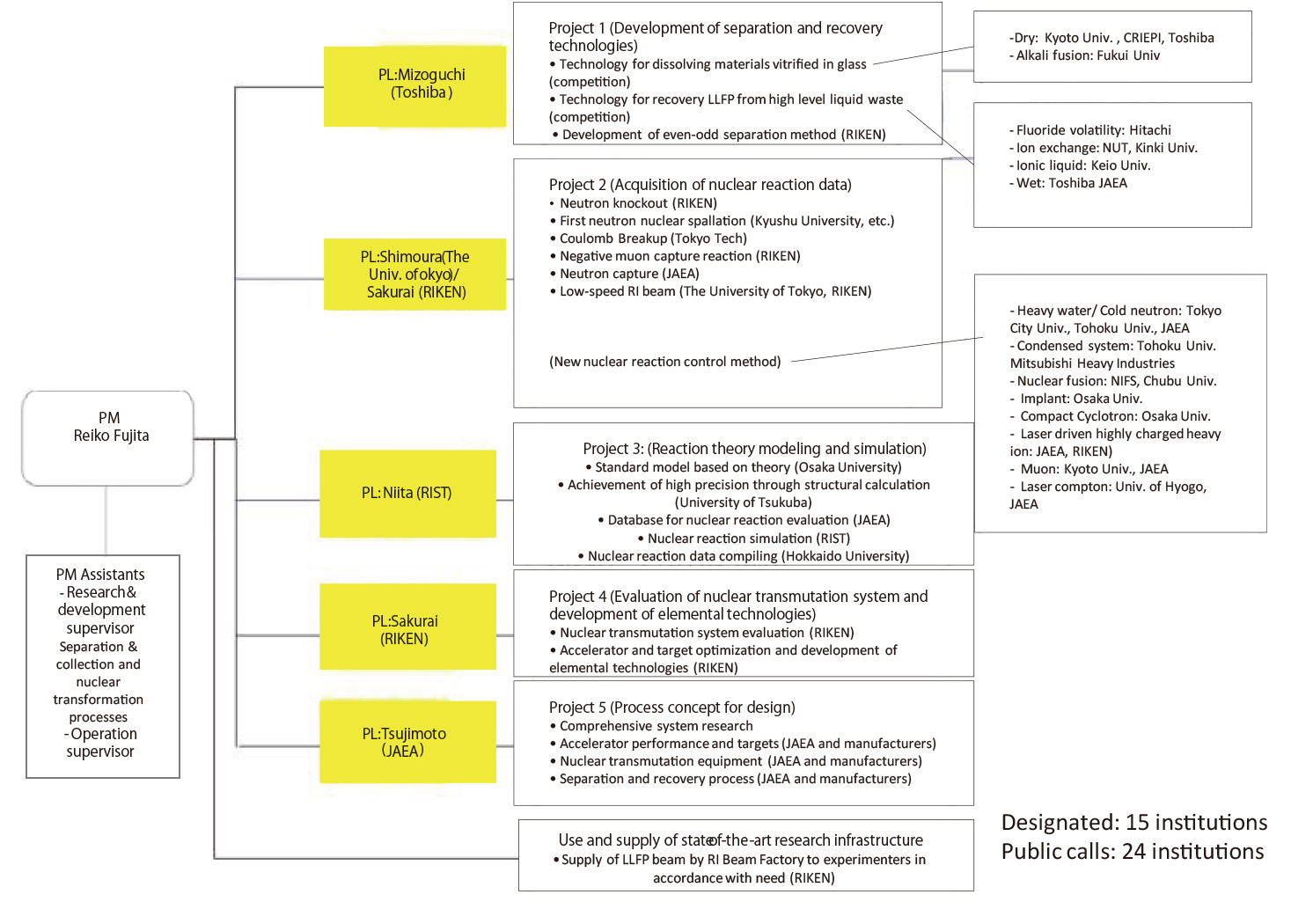 Organization
The Cabinet Office
ImPACT: Impulsing Paradigm Change through Disruptive Technologies Program
ImPACT Program Manager
Reiko Fujita
Associate Program Manager
Tsuguyuki Kobayashi
Associate Program Manager
Hiroyuki Ooigawa
Associate Program Manager
Masaki Ozawa