February 2019
Miraikan
http://www.miraikan.jst.go.jp/en/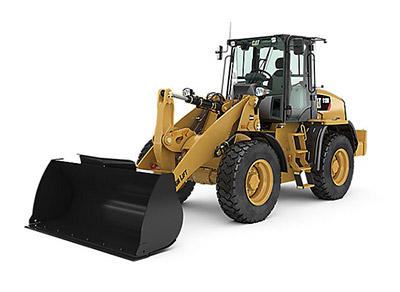 Cat®910M Wheel Loader【Caterpillar】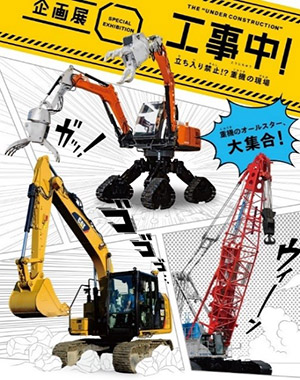 Miraikan — The National Museum of Emerging Science and Innovation (Odaiba, Tokyo) will hold a special exhibition, "The 'Under Construction' Is It Safe to Enter? Heavy Machinery in Use!" from February 8 to May 19, 2019.
This exhibition introduces the inside of construction sites where only authorized personnel are allowed to enter. Humankind has exhibited great ingenuity in developing tools, pioneering lands, and constructing buildings and infrastructure since ancient times. Even today, heavy machinery works at construction sites to ensure we can live safely and comfortably. In case of natural disasters, heavy machinery is essential for quick recovery.
Here, the latest bulldozers, wheel loaders, and other state of the art machinery are on exhibit, arranged by construction site, such as soil preparation, construction and demolition. Sitting in the driver's seat of a huge crane truck or closely looking at attachments of a hydraulic excavator used for demolition, you can feel as if you are entering the real construction site.
Visitors can also envision our future through innovative construction systems showcased in the exhibition. For example, new materials such as light and tough carbon fibers have been developed, and VR goggles enable operators to observe underground infrastructure such as gas and water pipes. Further, new lightweight construction equipment has been developed based on research that seeks to deliver heavy machinery to outer space.
People of all ages, from children to adults can enjoy this special exhibition. The deeper you dig, the more you are attracted to the world of heavy machinery.