Open Science is a topic of considerable interest for the global research and scientific community and an important area of possible future co-operation between Japan and the EU. In this lecture meeting co-hosted JST and GRIPS, Dr. Burtscher, Deputy Director-General for Research and Innovation, European Commission gave us a lecture on EU's Open Science Policies followed by vigorous discussions.
With an aim to bring more clarity to the concept and identify possible policy measures, the European Commission conducted between July and September 2014 a public consultation, as well as a series of associated workshops. As a result, there were following opportunities recognized of Open Science: increasing the efficiency and the productivity of science and building a sound science and society relationship. On the other hand, there are barriers such as: concerns about quality assurance, lack of credit-giving to Open Science, resistance to modify the traditional peer review system, lack of integration in the existing infrastructures, limited awareness of Open Science, and etc.
Reflecting on these opinions, European Commission values on such as: 1) to increase openness / remove barriers to publications and research data, 2) to regulate data access, copyright, text and data mining and data protection, 3) to develop infrastructure for Science 2.0, 4) to develop infrastructure for Science, and etc.
The theme is also discussed in CSTI and elsewhere in Japan. Since a broad paradigm shift is expected to happen, it is important to be carefully discussed the issue.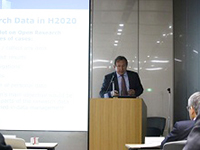 Lecture by Dr. Burtscher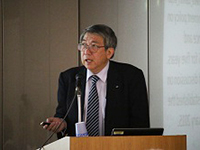 Commentary remarks by Dr. Ohtake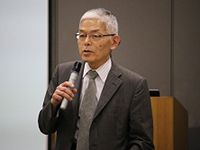 Moderated by Prof. Arimoto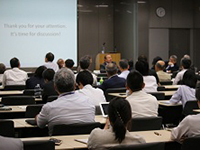 Vigorous discussions