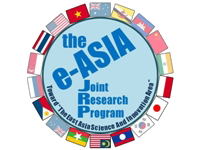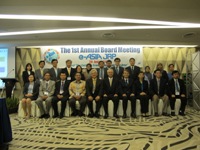 The first Annual Board Meeting was held on June 28 in Singapore.
Based on "the East Asia Science and Innovation Area" proposed by the Japanese government in October 2010, JST has inaugurated the Joint Research Program (e-ASIA JRP) with member countries of the East Asia Summit. The founding members are made up of public research institutions from the eight countries of Indonesia, Thailand, the Philippines, Vietnam, Malaysia, Myanmar, Laos and Japan.
"The East Asia Science and Innovation Area," through acceleration of exchanges and cooperation in science and technology, aims to resolve issues shared among East Asian countries in areas such as the environment, natural disaster prevention and infectious diseases.
As part of this objective, the goal of e-ASIA JRP is to contribute toward the resolution of regional issues, economic development and development of human resources through support in collaborative research initiatives among three or more of the member countries. Symposiums and workshops are also held to allow researchers to build a network among themselves and to provide opportunities for the research institutions of member countries to exchange opinions.
Collaborative research has already begun in the fields of "Nanotechnology and Materials" and "Biomass and Plant Sciences" between Japan, Thailand and Vietnam. In the future, JST will continue to carry out joint calls for proposals with each participating organization to promote cooperation in science and technology throughout East Asia.
This article is translated from "JSTnews".