Home > Press Conference 2018 by the President

Session3 – October 25, 2018 at Tokyo Headquarters
President introduced Science Agora 2018. Then, Professor Tachi spoke about Telexistence, ANA AVATAR XPRIZE, and future visions. Professor Minamizawa introduced a development of haptic technology.
President Hamaguchi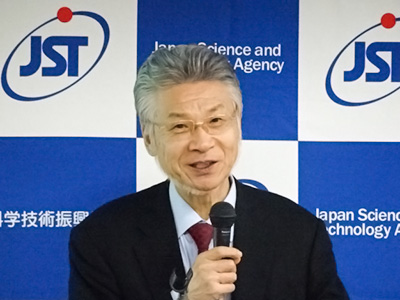 Professor Susumu Tachi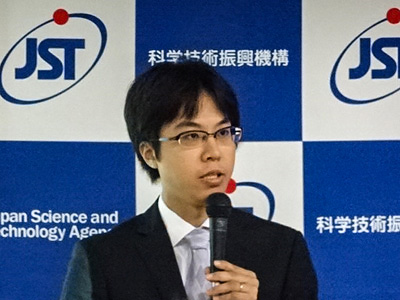 Assistant Professor Kouta Minamizawa
The presentation material is available for download from the link below:


Press Conference by the President (Oct. 2018) (PDF: 999KB)
Session2 – September 13, 2018 at Tokyo Headquarters (K's Gobancho)
President spoke about JST's actions toward the Cross-ministerial Strategic Innovation Promotion Program (SIP). Then, Shimabayashi, Deputy Manager of the Department of Innovation Platform of JST presented how the program has developed. Next, Masanori Sugiyama, Program Director of SIP: Innovative Combustion Technology, and Professor Norimasa Iida, the gasoline team leader, gave lectures about outcomes of their program and collaboration between academia and the industry.
President Hamaguchi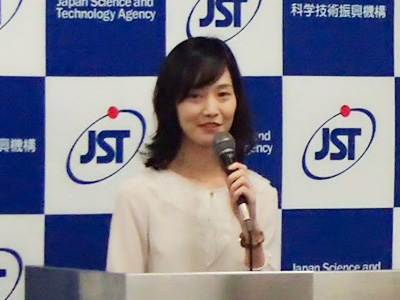 Simabayashi, Deputy Manager of JST
Sugiyama PD
Professor Norimasa Iida
The presentation material is available for download from the link below:


Press Conference by the President (Sep. 2018) (PDF: 830KB)
Session1 – July 3, 2018 at Tokyo Headquarters (Science Plaza)
The president spoke about STI for SDGs and JST's actions towards the low carbon society. Following an introduction of ALCA programs by Masanori Emori, a manager of JST, Prof. Satoshi Kanamura, Research Director of ALCA-SPRING program, gave a lecture entitled "Development of Innovative Batteries at ALCA-SPRING."
President Hamaguchi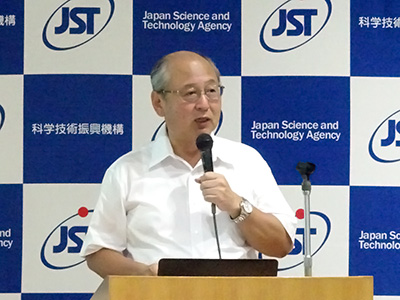 Professor Satoshi Kanamura
Masanori Emori, JST Manager
The presentation material is available for download from the link below:


Press Conference by the President (July 2018) (PDF: 1.1MB)